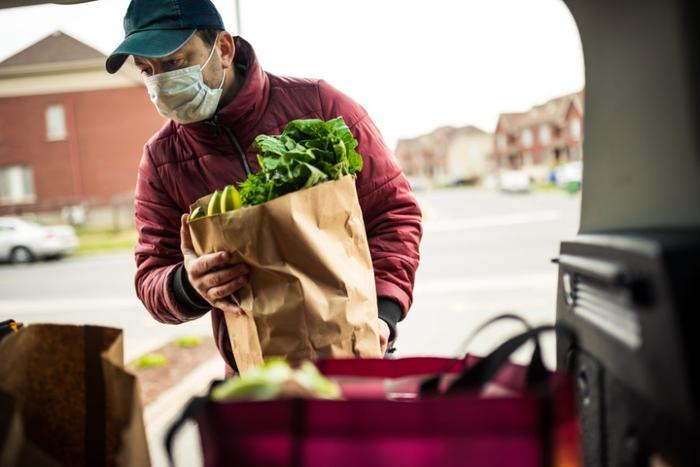 Instacart is partnering with ALDI to offer consumers the option of paying for grocery delivery and pickup services using their SNAP (Supplemental Nutrition Assistance Program) benefits. 
Instacart users will be able to add ALDI's EBT SNAP-eligible products to their cart. Before checking out, customers can select how much of their benefits they would like to allocate to the order.
The option will launch first in Georgia in the next few weeks and will be added to more than 60 ALDI stores after that. In the coming months, SNAP EBT participants will be able to use their benefits at more than 570 stores across Illinois, California, Florida, and Pennsylvania.
Making groceries more accessible
This is the first time Instacart shoppers have been able to use their government assistance benefits, and it coincides with a period of increased food insecurity in the U.S. due to the COVID-19 pandemic. 
Earlier this year, a Feeding America study found that more than 54 million people (including 18 million children) may experience food insecurity in 2020.
"The introduction of Instacart's EBT SNAP payments comes at a time when food insecurity in the U.S. has compounded as the nation continues to be impacted by COVID-19," Instacart said in its announcement. "In Georgia specifically, food insecurity impacts 12.5% of the population and disproportionately affects communities of color."
The U.S. Department of Agriculture has been working for some time to make online grocery more accessible to SNAP recipients through an online purchasing pilot program. 
Amazon and Walmart recently launched the option to pay for online grocery delivery using SNAP benefits, in part to reduce the need for low-income consumers to put their health at risk by shopping in-person during the pandemic.