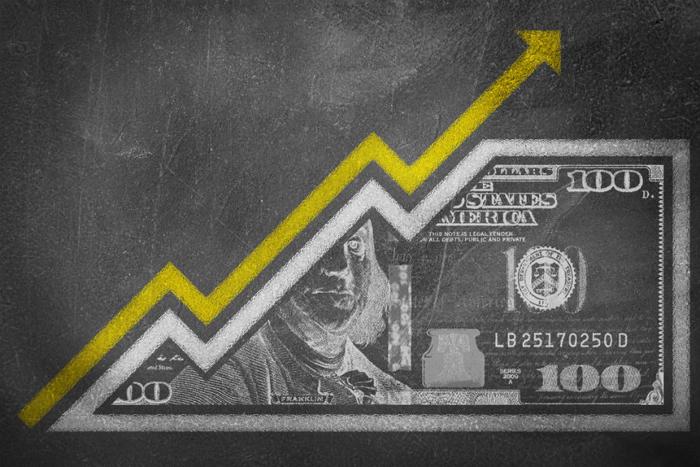 Inflation ticked up in May, hitting the Federal Reserve's target of 2 percent for the first time since 2012. But in good news for consumers, a government report shows incomes rose even more.
The Commerce Department reports the personal consumption expenditures (PCE) price index rose 0.2 percent last month on the heels of a similar gain in April. In the last 12 months, the PCE price index – which is closely monitored by the Fed – is up 2.3 percent.
At the same time, consumers' incomes rose 0.4 percent in May, following a 0.2 percent gain in April. Wages were up 0.3 percent and the savings rate climbed to 3.2 percent.
Healthy expansion
Robert Frick, corporate economist with Navy Federal Credit Union, says the report paints a mostly upbeat picture.
"Nothing in the Personal Income and Outlays report this morning casts doubt on the health of the expansion, or on the Fed's plan to raise interest rates two more times this year," Frick said in an email to ConsumerAffairs. "The good news for American workers is personal income increased as expected, so hope remains that wages— which have been eroded by inflation the last year — will rise above their current level and workers' purchasing power will increase."
Frick says the rise in inflation is no cause for concern because it is still at a relatively low rate. Besides, it is only now hitting the level the Fed has decided is healthy for a growing economy.
Consumer spending was down
"That consumer expenditures dipped is also not a cause for concern," Frick said. "That is a particularly volatile figure, and if accurate reflects that consumers are channeling more towards savings, which has been bumping at historically low levels."
Consumers also spent less on their utility bills in May, since most areas of the country fell between the heating and air conditioning seasons last month. The savings likely contributed to the increase in savings.
The report may quell rising concern on Wall Street in recent days that a potential recession is looming. Stocks have fallen in the last week as traders have fretted over the narrowing gap between the yield on the Treasury's two-year and 10-year bonds, a traditional sign of an economic slowdown.