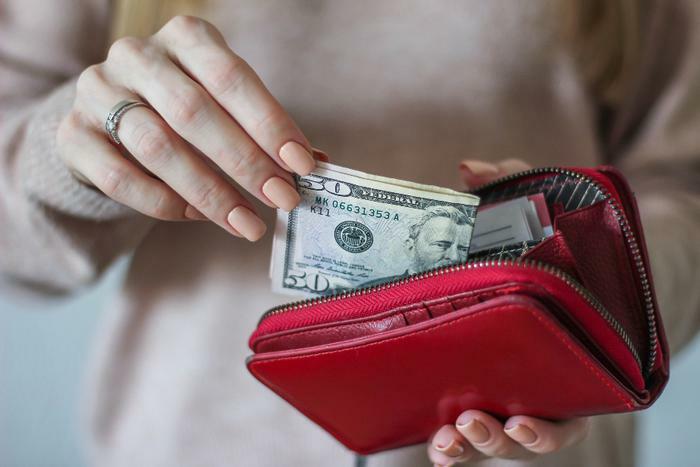 Inflation has soared since the start of 2022, but Americans appear to be coping so far. Higher costs don't appear to have reduced highway traffic and crowded airports.
So how are consumers getting by? According to the Wall Street Journal, people are dipping into the significant savings they accumulated during the COVID-19 pandemic. 
Those nest eggs are substantial. Moody's Analytics estimates that Americans saved $2.7 trillion of the government stimulus checks they received, which went into bank accounts along with other income that didn't get spent on travel, dining out, and entertainment.
After months of inflation, consumers are saving less. Americans' saving rate – what's left after normal spending – fell to 5.4%. 
Most still have some cash
In April 2020, when the economy shut down to try to block the spread of the coronavirus, the U.S. Bureau of Economic Analysis put the saving rate at 34%. Moody's Analytics estimates that consumers have spent about $114 billion of the money they socked away.
"Most households have a cash cushion to navigate through the very high inflation," Mark Zandi, Moody's Analytics chief economist, told the Journal. "This is allowing consumers to stay in the game."
But how long can that last? A survey by J.D. Power shows that an increasing number of consumers would like to get more financial advice and guidance from their bank.
Researchers found that 59% of retail bank customers say they expect their financial institutions to help them improve their financial health. J.D. Power's 2022 U.S. Retail Banking Advice Satisfaction Study suggests very few banks are delivering on that expectation. 
The survey found that overall customer satisfaction with the advice and guidance provided by national and regional banks is 30 points lower on a 1,000-point scale than it was 12 months ago.
"The data make it crystal clear: Retail bank customers want guidance, but many aren't receiving it," said Jennifer White, senior director for banking and payments intelligence at J.D. Power.  "The tools banks have at their disposal aren't always being used or, when they are, they are not used effectively."
Capital One scores highest in satisfaction
Capital One ranked the highest in customer satisfaction with retail banking advice in the survey, with a score of 629 on a 1,000-point scale. Citibank ranked second, and Bank of America ranked third.
Toya, of San Diego, is a particularly enthusiastic Capital One customer.
"This bank is just bomb," Toya wrote in a ConsumerAffairs review. "I love them SOOOOOOOOOOOO much!!!!! They've been with me for years. This bank ALWAYS has my back. ALWAYS. It's a ride or die bank." 
But when it comes to banks offering customers helpful advice, J.D. Power found a lot less enthusiasm. Fewer bank customers can recall receiving financial advice from their bank in the last 12 months.
"When two or more instances of advice are recalled by customers, overall satisfaction increases 52 points," J.D. Power said in its study. "But a cookie-cutter approach will not suffice."
The company says consumers expect advice and guidance to be personalized to their situation and be delivered at the right time.