---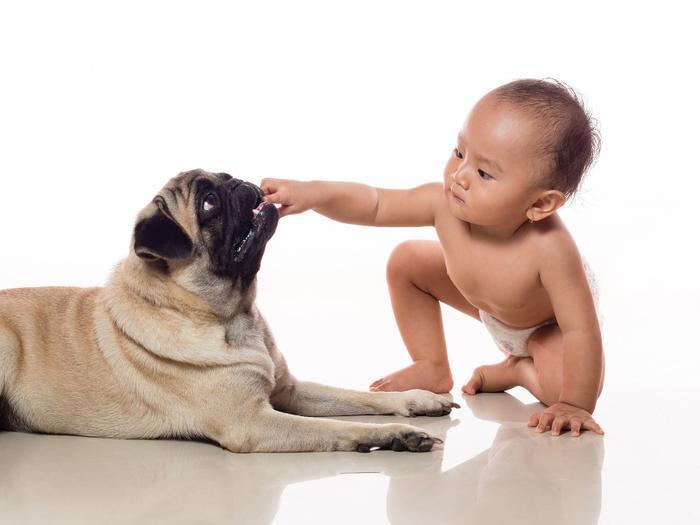 It's estimated that 70 million dogs are living with families. Not surprisingly, millions of people – most of them children – are bitten by dogs every year. The majority of these bites, if not all, are preventable.
A new study that was done by the Mayo Clinic in collaboration with Phoenix Children's Hospital looked at these injuries a little more extensively. The study was just published last month in the Journal of Pediatric Surgery.  It backed up some previous research that said most kids that were bitten were bitten by dogs that they knew.
This latest study confirmed that, finding that 50% of the dog bite injuries treated at Phoenix Children's Hospital came from dogs belonging to an immediate family member.
The retrospective study was done in the years 2007-2013 and involved 670 participants. A good portion of these kids, 270 were bitten so severely that they were seen by the trauma team. The age that seemed to get bitten the most were five-year olds but the study looked at participants as old as 17.
Pit Bull most frequent biter
All kinds of dogs bite and 28 particular breeds were the culprits but the breed that appeared the most in reports was the Pit Bull. Children, elderly, and postal carriers are the most frequent victims of dog bites. The American Humane Association reports that 66% of bites among children occur to the head and neck.
"More than 60 percent of the injuries we studied required an operation. While the majority of patients were able to go home the next day, the psychological effects of being bitten by a dog also need to be taken into account," said the lead author of the study, Erin Garvey, MD, a surgical resident at the Mayo clinic.
The most important message from the study is that familiarity does not guarantee your child's safety with the family dog.
"It creates a false sense of safety," said Ramin Jamshidi, MD, senior author on the study and a pediatric surgeon at Phoenix Children's Hospital and Medical Director of Pediatric Trauma at Maricopa Medical Center.
What to do
The Injury Prevention Center at Phoenix Children's Hospital has these suggestions to help keep your child safe.
Never leave infants or young children alone with a dog, including the family dog;
Make sure all dogs in the home are neutered or spayed;
Take time to train and socialize your dogs;
Keep dogs mentally stimulated by walking and exercising them; and
Teach children appropriate ways to interact with animals.
Saturday wraps up dog bite prevention week. It's a great opportunity to learn more and educate yourself so you don't have to deal with a disaster that can be avoided.
---