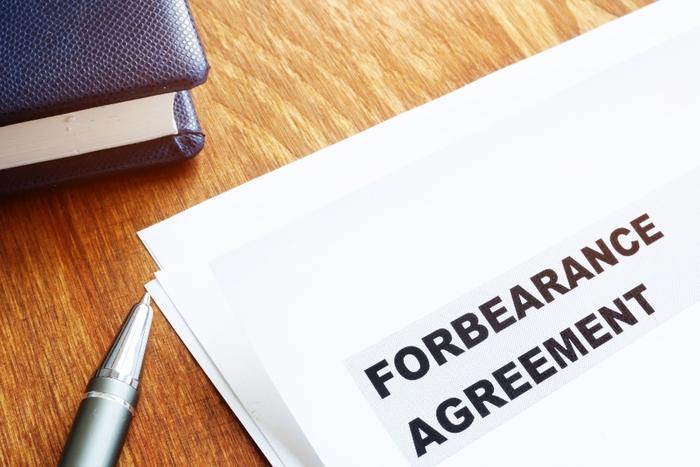 Besides sending cash payments to Americans, the CARES Act allows homeowners suffering from the economic impact of the coronavirus (COVID-19) to put off making mortgage payments for up to a year. A new industry report shows many people are doing just that.
The Mortgage Bankers Association (MBA) reports that the percentage of mortgage loans that were placed in forbearance -- meaning they don't have to be paid right away -- rose from 2.73 percent during the last week of March to 3.74 during the first week of April.
That might not sound like a big move, but it is. It's a 37 percent increase in just seven days, and it shows just how many people have been thrown out of work by the mitigation efforts to slow the spread of the virus. 
"The nationwide shutdown of the economy to slow the spread of COVID-19 continues to create hardships for millions of households, and more are contacting their servicers for relief in accordance with the forbearance provisions under the CARES Act," said Mike Fratantoni, MBA's senior vice president and chief economist.
Call center volume rose
Fratanoni says there was also a surge in call center volume to go along with the rising number of loans in forbearance, with homeowners asking to place their loans on hold.
"The share of loans in forbearance grew the first week of April, and forbearance requests and call center volume further increased. With mitigation efforts seemingly in place for at least several more weeks, job losses will continue and the number of borrowers asking for forbearance will likely continue to rise at a rapid pace."
Under the law, homeowners are able to seek forbearance on their federally-backed mortgage, allowing them to skip principal and interest payments for 180 days. At the end of that time, they are able to seek relief for another 180 days.
The skipped principal and interest payments are added to the end of the loan, so they will eventually be paid back.
Liquidity issue for lenders
An analysis by Black Knight, a data analytics firm, suggests this sharp rise in mortgage forbearances could present liquidity issues for some lenders. It shows that the forbearance requests are inundating servicers' operations and will require payment of billions of dollars per month in principal and interest advances to government-backed securities holders.
If just 5 percent of homeowners seek forbearance, servicers would need to pay more than $2.1 billion in principal and interest per month to security holders. So far, there's no indication of how many people will try to stop paying their mortgages, but the MBA's numbers show it could be staggering, calling into question its long-term sustainability.
Black Knight CEO Ben Graboske notes there was no mandate for mortgage forbearance during the 2008 financial crisis, and previous programs have been offered on a smaller scale in local disaster areas. He says the current situation represents uncharted waters.
"Trying to gauge the impact of COVID-19 on mortgage performance is as much an art right now as a science," said Graboske. "The fact is that there is no true point of comparison in the nation's recent history for analysts to model against.