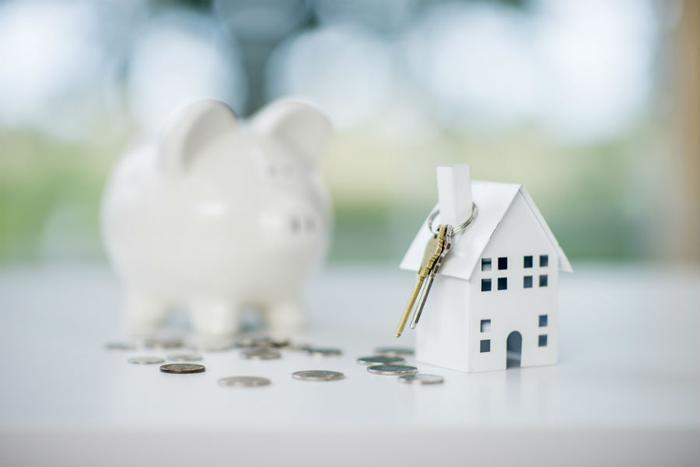 Consumers hoping to buy their first home, or perhaps move up, have been plagued by numerous headwinds over the last year, but those winds may be shifting.
In the last 18 months, mortgage interest rates have risen. Home inventory levels have fallen, which not only gives buyers fewer homes to choose from but puts upward pressure on prices. It's enough to almost make you want to go on renting -- except that rents are also going up.
But here's some welcome good news: that script is in the process of being flipped.
The Data & Analytics division of Black Knight, Inc.has released its latest Mortgage Monitor Report, which shows home affordability conditions have improved markedly. The rapid home appreciation growth of recent months has essentially flatlined. Even better, mortgage rates have begun to fall. Black Knight Data & Analytics President Ben Graboske says that combination has produced the best home affordability in 18 months.
"For much of the past year and a half, affordability pressures have put a damper on home price appreciation," said Graboske. "Indeed, the rate of annual home price growth has declined for 15 consecutive months."
Improved affordability
Declining prices suggest that homes are staying on the market a little longer and are attracting fewer competing buyers, meaning fewer bidding wars.
"In November 2018 -- when rising interest rates hit a seven-year high and home price growth fell by half a percent in a single month -- it took 23.3 percent of the median household income to make the principal and interest payments when purchasing the average-priced home," he said.  
The recent drop of 30-year mortgage rates to 3.75 percent means improved affordability for millions of would-be buyers. But how, exactly?
"Whereas nine states were less affordable than their long-term norms back in November -- a key driver behind the subsequent deceleration in home prices -- only California and Hawaii remained so as of July," Graboske said.
Lower monthly payment
Even though the average home price has risen by more than $12,000 since November, lower interest rates more than make up the difference, meaning the average monthly payment is $108 lower when the buyer puts down 20 percent.
"Lower rates have also increased the buying power for prospective homebuyers looking to purchase the average-priced home by the equivalent of 15 percent, meaning that they could effectively buy $45,000 'more house' while still keeping their payments the same as they would have been last fall," Graboske said.
National home prices have been skewed higher in recent years by huge increases in home prices on the West Coast. That price escalation has finally dissipated a bit, especially in California.
While prices nationally have leveled off, buyers should keep in mind that they may still be rising in some secondary markets that are only now beginning to heat up.