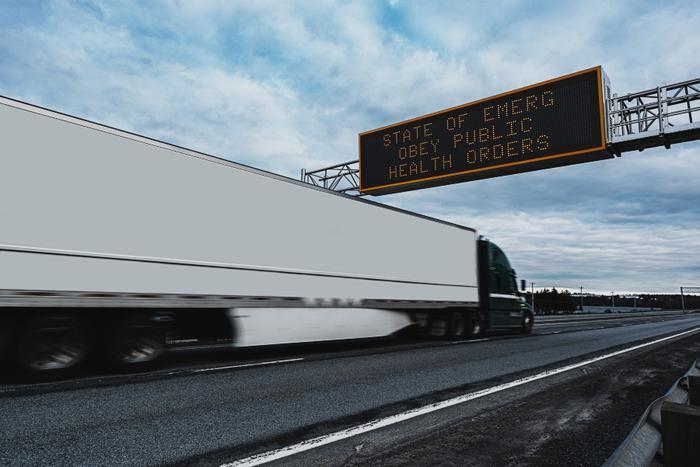 Truck drivers are critical during the coronavirus pandemic, but the health risks they face on the job haven't received enough attention or federal aid, according to the CEO of an industry group.
"Realistically, truckers are first responders. Our whole economy runs on trucks," Todd Spencer, president and CEO of the Owner-Operator Independent Drivers Association, told CNBC on Monday. 
He added that all of the items consumers need to survive and live comfortably during the health crisis only gets to stores via truck. Yet, at this point, the government hasn't stepped in and given truckers aid money. 
Spencer said government programs to help small businesses during the crisis have so far missed truckers completely, despite the fact that a majority of truckers operate in small fleets containing 20 or fewer trucks. 
Greater efforts needed
The lack of government assistance for truckers has left many in a tough situation financially since the rate they receive to transport goods has "pretty much been cut in half," Spencer said. 
"They're facing a real economic crisis to be able to continue to operate, not to mention the fact that they actually are on the front line in the battle against coronavirus," he said. "They really are critical. They go everywhere. They go into the hot zones." 
The Independent Drivers Association said in a letter to President Trump earlier this month that there's a need for COVID-19 testing for truckers, as well as the need for a plan to quarantine drivers who may get infected while on the job. Spencer and his organization have suggested providing drivers with personal protective equipment to help them stay healthy.
"We don't think it's realistic that the only option they have is to quarantine in a truck. We think far more could be done there," Spencer told CNBC.