---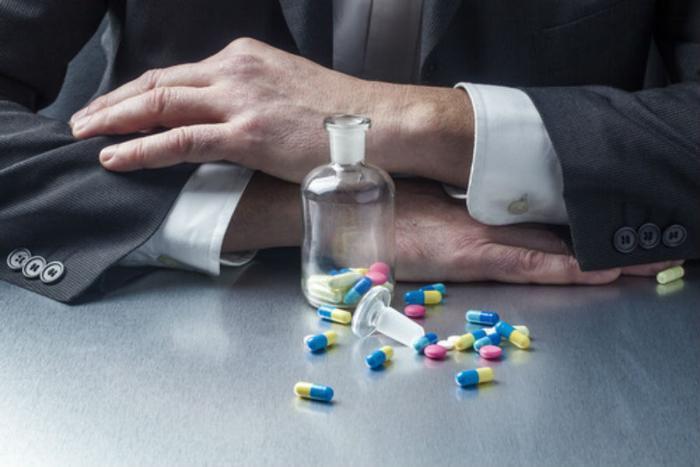 Like many states, Indiana is battling a drug problem that has ravaged communities in both rural and urban areas of the state. Now, it appears that it's being felt in the workplace.
A new survey by Indiana's Attorney General and the National Safety Council shows that 80% of Indiana employers have felt the impact of prescription drug abuse – especially opioid painkillers – in their workplaces.
The survey, said to be the first of its kind in the U.S., found nearly two-thirds of employers reporting prescription drugs such as Vicodin, OxyContin, and Percocet are bigger problems than illegal drugs.
Indiana has struggled in recent years to combat drug abuse, both legal and illegal. Drug poisonings, largely from addictive painkillers, have increased fivefold in the state since 1999 and now outnumber car crashes as the leading cause of injury death among adults.
Bringing the problem to work
The people who abuse these drugs don't leave their problems at home when they go to work each morning. Many employers are aware of what's happening. Other's aren't.
"It is important for employers to understand that the most fatally abused drug today may be sitting in their employees' medicine cabinets," said Deborah A.P. Hersman, president and CEO of the National Safety Council. "Ensuring employees are as safe and healthy as possible should be every employer's highest priority. It is our hope that employers take the lead on this emerging safety threat so our workplaces can be safer than ever before."
The survey found that, while 76% of employers say misusing prescription drugs is a justifiable reason for firing, only 53% have a written policy on prescription drug abuse at work.
More than 60% of employers said they lack confidence that their staff can recognize signs and symptoms of prescription drug abuse when they encounter it.
Swept under the rug
It's an issue that tends to get swept under the rug. Fewer than 30% of employers offer training around workplace usage of prescription drugs.
"We've seen how the public health crisis of prescription drug abuse is taking a toll on families and communities in Indiana and this survey shows that it has infiltrated our workplaces, just as it has with so many other facets of our society," said Indiana Attorney General Greg Zoeller. "Beyond the loss of productivity, prescription abuse can cause impairment, injury and may lead employees to bad choices such as theft or embezzlement from the employer."
Indiana-based Cummins, Inc., is one company that has established prescription drug policies. Dexter Shurney, Chief Medical Director at Cummins, says policies to help employees avoid drug dependence are in line with corporate efforts to reduce injuries in the workplace.
Problems in Massachusetts
Massachusetts is another state struggling to get a handle on prescription drug abuse. A recent report by that state's Department of Public Health reported unintentional opioid overdose deaths in 2014 were up 63% over 2012 and 20% over 2013.
The first three months of data in 2015, while still preliminary, suggest more overdose deaths than the same period last year. Clearly, the trend is running in the wrong direction.
"This data reminds us that we need to use every tool at our disposal to fight back against this public health crisis, which continues to have a drastic impact in all corners of the Commonwealth," said Massachusetts Governor Charlie Baker. "Our proposed legislation introduces much-needed reforms to create new pathways to treatment and help us fight the deadly opioid epidemic."
---