---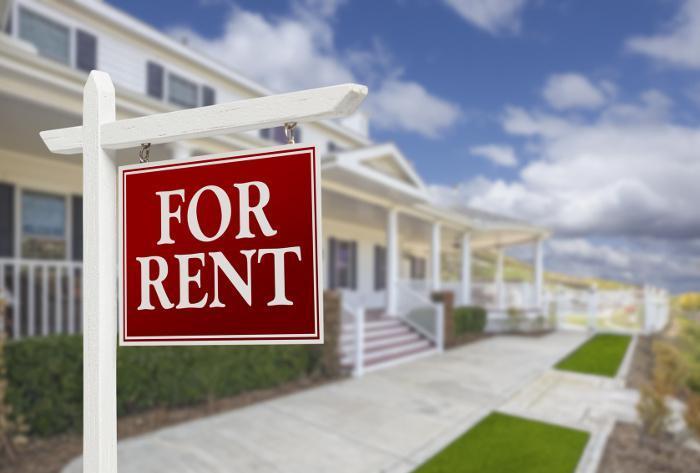 If you were looking for a home or apartment to rent last month, there wasn't a lot of good news.
Overall, the rate of rent increases slowed a bit, to 2.4% year-over-year, and some markets actually saw rents go down. Unfortunately, the markets where rent costs declined are already some of the most expensive rental markets in the nation.
At the same time, some relatively low rent areas saw big increases. Not surprisingly, these communities are on the outskirts of the nation's most expensive markets. Renters who couldn't afford the cost of renting a home in the city simply moved to the suburbs, pushing up demand -- and costs.
In its latest rent report, Apartment List found that the increase in rent nationally slowed from 1% in February to 0.4% in March. While that might sound encouraging if you're a renter, it really isn't.
Rents are rising once again
"Following a sustained stretch of flat to declining rent growth for much of 2016, our national rent index has now increased in each of the past three months," the Apartment List report says.
In other words, rents are moving up again, everywhere except the markets where they are already out of sight. Here's a sample of some of the most expensive rental markets, with the median rent on a one-bedroom apartment.
San Francisco, $3,470
New York, $3,200
Boston, $2,790
Washington, DC, $2,180
Los Angeles, $1,950
But rents are rising slowly, or not at all, in these cities. Where rents are rising fastest are in markets near these cities. For example, Stockton, Calif., 80 miles outside San Francisco, has seen rents climb 12.5% over the last year.
Housing market imbalance
It all points to a severe imbalance in the nation's housing market that began after the housing bubble popped. With much tighter mortgage underwriting rules, fewer people could buy houses, pushing more consumers into the rental market, pushing up rental costs just about everywhere.
Even now, nearly a decade after the collapse of the housing market, it is harder to purchase a home. If you do manage to qualify for a mortgage and scrape together the money for a down payment, it's more difficult to find a home to buy. Inventory levels are sharply lower, especially in the hot housing markets.
The Wall Street Journal reports this spring's housing market promises to be especially tough for buyers, who face the triple whammy of rising prices, rising mortgage rates and the lowest inventory levels in two decades.
That could produce more renters, sending rents up even more.
---