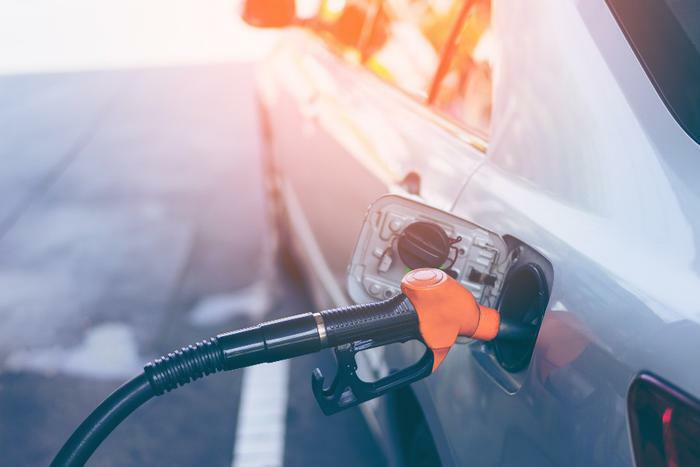 For most of the months that the coronavirus (COVID-19) was causing widespread economic damage, consumers could at least console themselves with falling gasoline prices. That is no longer the case.
The AAA Fuel Gauge Survey shows the national average price of regular gas continues to climb, reaching $2.50 a gallon today. Not only is that five cents more than a week ago, it's eight cents more than last year, just before the pandemic hit.
The average price of premium gas is $3.08, four cents higher than last Friday. The average price of diesel fuel is $2.72, six cents higher than a week ago.
While demand for fuel is still lower than it was before the pandemic, oil prices are rising anyway. The cost of crude is increasing because producers have trimmed supplies and oil speculators are betting that the end of the pandemic, when it arrives, will lead to a huge increase in demand.
In the meantime, Jeanette Casselano McGee, AAA spokesperson, says the price at the pump will continue to go up.
"Consumers can expect to continue paying more to fill up this month, potentially up to 10 cents more a gallon, depending on how high crude goes," she said "If demand grows, that will further fuel pump price increases."
The average price of gasoline rose nine cents a gallon this week in Missouri, seven cents in Michigan, and six cents in Oklahoma.
The states with the most expensive gas
These states currently have the highest prices for regular gas, according to the AAA Fuel Gauge Survey:
California ($3.46)

Hawaii ($3.35)

Washington ($2.89)

Nevada ($2.81)

Pennsylvania ($2.79)

Oregon ($2.76)

Alaska ($2.67)

Illinois ($2.66)

New Jersey ($2.64)

New York ($2.58)
The states with the cheapest regular gas
The survey found these states currently have the lowest prices for regular gas:
Mississippi ($2.15)

Texas ($2.20)

Louisiana ($2.21)

Oklahoma ($2.23)

Alabama ($2.23)

Missouri ($2.24)

South Carolina ($2.24)

Arkansas ($2.24)

Tennessee ($2.27)

Kansas ($2.28)