---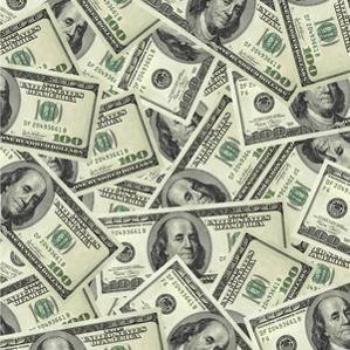 Consumers saw their incomes rise in August -- and ran right out and spent most of it.
According to the Bureau of Economic Analysis, personal incomes rose by 0.4% last month to $57.2 billion. At the same time, personal consumption expenditures (PCE) increased 0.3% to $34.5 billion.
Incomes
The incomes increase came as private wages and salaries rose $28.5 billion, with goods-producing industries' payrolls up $7.9 billion, highlighted by an jump of $6.4 billion in manufacturing payrolls. Services-producing industries' payrolls increased $20.5 billion, while government wages and salaries were up $2.0 billion in August. Government wages would have been $7.3 billion higher were it not for the impact of furloughs that affected several federal agencies.
Spending
Personal outlays, which include PCE, personal interest payments and personal current transfer payments, increased $38.4 billion in August, compared with an increase of $22.2 billion in July. PCE made up the bulk of that, totaling $34.5 billion, compared with an increase of $18.3 billion the previous month.
Even with the increase in spending, consumers managed to sock a little away. Personal saving -- disposable personal income less personal outlays -- was $580.7 billion in August, compared with $562.8 billion in July. The personal saving rate -- personal saving as a percentage of disposable personal income -- was 4.6% in August, up 0.1% from July.
The full incomes and spending report is available on the Commerce Department website.
---