---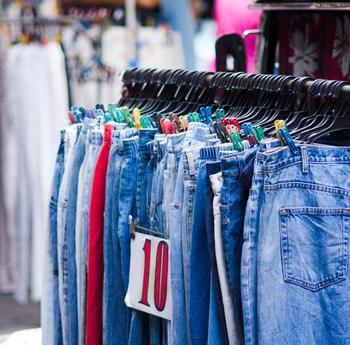 If you have ever looked at Pinterest, Craigslist or Etsy for furniture, household items or clothing, you know that it's easy to get lost in the pages marked "vintage" or "shabby chic." Ever wonder where all the "before" items come from? A safe bet would be one of your local thrift stores.
It wasn't too long ago that thrift stores (a/k/a second hand stores) had a bad rap. They were known as dirty, smelly places with items that you would not want to touch with your bare hands, much less take into your home. Maybe you knew them just as Goodwill or the Salvation Army, but in today's world of recycling, reusing and re-purposing, the thrift store has taken its place as the alternative retail shopping experience.
Non-profit
Today's thrift stores are mostly run by churches, hospital groups, community organizations and even animal shelters, with profits being funneled back into the community to help with food banks, women's shelters, animal care and scholarships. And the profits are large, since all of the items come from donations and the stores are run primarily by volunteers.
Of the many reasons to shop at thrift stores, the first, of course, would be price. But exactly how much can you save? The answer is going to depend on the area in which the shop is located.
A shop in an urban area frequented by young bargain-conscious consumers will find it can charge more than stores in sparsely populated areas. But our survey of shops around the country has found clothing, household items, books, linens, baby and children's toys cost a fraction of what you would pay in the department or discount store – usually 10 to 20 cents on the dollar.
Where else could you find wine glasses for 50 cents or hardback books for $1.00? My wife, a lifetime thrift store shopper, recently found a "gently used" Armani jacket for $10 that immediately attended an art exhibit, a cocktail party and a Christmas event with no one the wiser.
Anyone raising children knows how quickly they grow out of clothing and accessories, many times only using an item once or twice. Many times a quick spin in your washing machine will make that "almost new" sleeper actually good as new.
Consumer test lab
A thrift store can also be a consumer test lab when it comes to previewing an appliance or product. If you were thinking about shelling out $19.95 for that "as seen on TV" wonder, check out how many are now sitting on the thrift store shelf for a $1.00 in the kitchen section. They either didn't work or just took up too much space in someone's kitchen.

If you are furnishing a dorm room or a new apartment, by far the most economical place to shop is a thrift store. From chairs to tables to dishes and lamps, it's all there and really cheap. When the school year is over or the lease is up, its sometimes cheaper and a whole lot easier to just donate the items back to the thrift store. In many cases the store will send a truck and a couple of strong volunteers to your home and pick up the items – no rental truck, no begging your friends to spend their Saturday helping you move, plus you get a donation slip that comes in handy when you figure your taxes next year.
They don't make it like they used to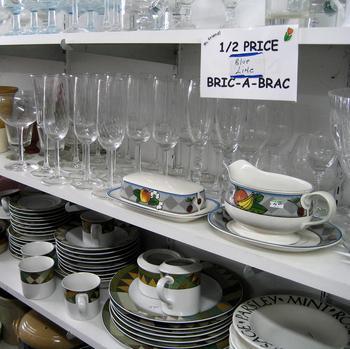 Beyond pricing, there's also the issue of quality. "They don't make things like they used to" is not just a saying, but a fact. Instead of buying a bookcase that comes flat in a box and is made out of pressed sawdust with some assembly required, you can have a beautiful maple bookcase with sturdy shelves for about the same price or less that could last you a lifetime. Things that used to be made from wood or metal are mostly made of plastic these days, so if you want something that can "stand the test of time," it needs to have a little age on it.
The National Association of Resale and Thrift Shops (NARTS), the trade group representing thrift stores, says the number of thrift store locations has grown seven percent per year over the last two years.
According to the retail data firm First Research, thrift stores produce $13 billion in annual revenues, with Goodwill Industries alone generating $2.69 billion. When you consider many of those sales were for a dollar or two, that's a lot of sales.
Anecdotal evidence suggests frugal young people, who entered adulthood during and after the Great Recession, have become recent thrift store enthusiasts. Not only are they saving money, the non-profit nature of these stores fits nicely with their political and cultural beliefs. They like the idea of recycling and re-purposing – keeping fewer items out of the nation's landfills while saving a buck or two.
---