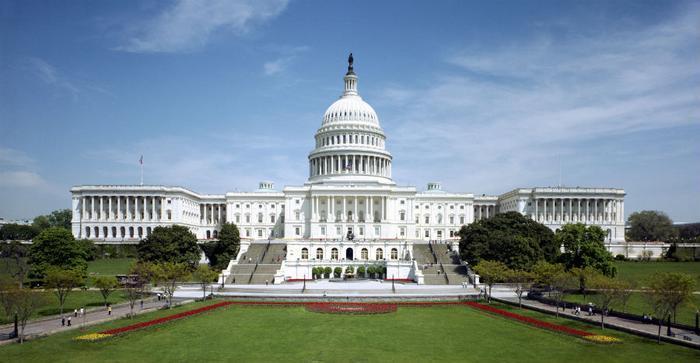 Airline executives discovered an uncomfortable truth when they appeared Tuesday before a House committee in Washington.
Republicans and Democrats in Washington may not agree on much, but they both hate the airlines with equal passion. The hearing, called in the wake of United's use of force to remove a passenger from one of its planes, gave lawmakers a platform to vent their anger.
"Members of Congress fly a lot," said committee chairman Rep. Bud Shuster (R-Pa.) "So do many of our constituents, the people in this room, and those watching online. We've all been in a situation where we just want to get to our seat, get in the air, and get home as quickly as possible."
"But imagine, almost seven hours into a long travel day, you get physically ripped out of the seat that you paid for, and thrown off the plane. Or imagine, while single-handedly trying to get your infant children on a flight, an attendant yanks your stroller away, nearly hits your baby with it, then almost come to blows with another passenger who stands up for you."
Regulations at the ready
Democrats, meanwhile, have been busy drafting proposed regulations that would mandate certain service standards and punish airlines if they fail to meet them. And while GOP lawmakers generally loath any kind of new regulation, Democrats warned the assembled airline executives that on this, they just might make an exception.
Shuster told The Hill that he went into the hearings with an open mind, hoping to gain insight into what Congress should do, if anything, to try to make flying a little more pleasant. The committee is working on a major aviation bill, and Shuster made clear he's willing to consider customer service components of it, if necessary.
Overbooking
Much of the hearing focused on the practice of overbooking flights, requiring one or more passengers to be bumped from the flight if everyone who purchased a ticket shows up. Airlines overbook because in practice, there are usually some no-shows. These days, the airlines do not like to fly with empty seats.
But that's just one aspect of flying that consumers have come to despise, especially the consumers who also happen to be members of Congress, who go back to their districts each week -- almost all of them aboard a commercial airliner.
"This Committee and the Congress do not want half-measures or temporary fixes," Shuster warned the airline executives. "This issue is not going away. We are not going away, we will hold you accountable, and we expect real results."