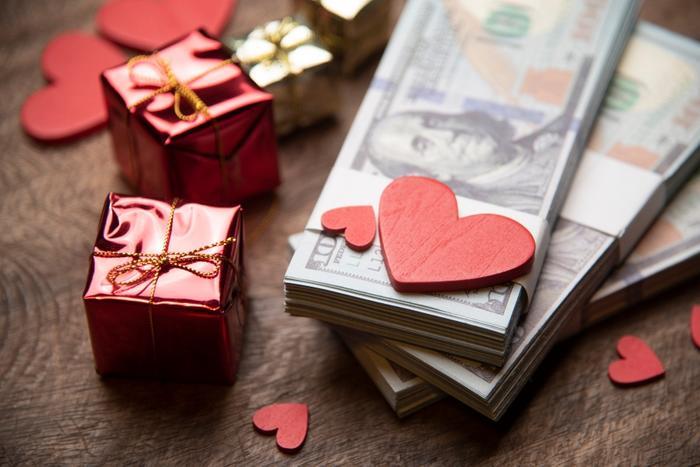 As Valentine's Day draws near, that new dress or time spent working out in the gym might not be nearly as helpful for getting a date as getting a handle on your finances.
The 2020 Valentine's Day Spending Survey by personal finance site WalletHub shows that having a high credit score might give you an edge in establishing a romantic relationship. In fact, the survey found 51 percent of people would not marry someone with bad credit.
Credit scores are more important for women than men. Sixty percent of women say a subprime credit score would be a deal-breaker; around 41 percent of men say they feel the same way.
The survey suggests women tend to be a lot more practical about financial matters than men. Men are three times as likely as women to go into debt to purchase a Valentine's Day gift.
Worst than bad breath
Other nuggets from the survey reveal that four out of ten people -- both men and women -- say irresponsible spending is a bigger turnoff than bad breath. Forty-six percent of people would break up over irresponsible spending, the second biggest reason behind cheating.
WalletHub analyst Jill Gonzalez says the Great Recession put a greater emphasis on financial values as men and women consider mates.
"The fact that 51 percent of people say they would not marry someone with bad credit should be the biggest wake-up call for daters," Gonzalez said. "It makes sense when you consider that bad credit can cost people hundreds of thousands of dollars over the course of a lifetime."
Be honest
The good news is that a bad credit score can be improved. All it takes is a little time, along with paying all your bills on time and reducing your debt. But should the subject of your credit score come up on that first or second date, honesty is the best policy.
A recent survey by TD Bank found that 31 percent of millennials would consider breaking off a relationship with a partner who was hiding debt or a bad credit score. The pollsters talked to consumers who are married, in a committed relationship, or divorced.
Unfortunately, financial secrecy in a relationship is not uncommon. That same survey found that 27 percent of millennials are currently keeping a financial secret from their partner, more than any other generation. Nearly half of that 27 percent is hiding credit card debt.
Older generations are also keeping secrets. Among the silent generation and baby boomers, a financial secret is most likely to involve a bank account the partner doesn't know about.
"It's important that couples are honest and open about their money challenges," said Rachel DeAlto, relationship expert, coach, and television personality. "Oftentimes a partner will hide a credit card bill or low score due to guilt or embarrassment, yet when the debt comes to light it's often not the debt that creates the conflict - it's the secrecy."