---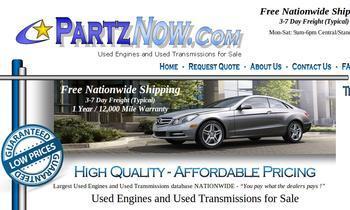 Illinois Attorney General Lisa Madigan has filed a lawsuit against an online used auto parts company based in Bloomington, Ill., for allegedly cheating consumers out of thousands of dollars.
Madigan filed the lawsuit against Partz Now Inc. and owner Alan Carter, of Bloomington. Carter has operated Partz Now online since 2009, selling used auto parts to consumers nationwide. Madigan's lawsuit alleges consumers never received their orders from www.partznow.com, or in some cases, received the wrong part and were not refunded.
"Anyone can set up shop on the Internet," Madigan said. "That's why it's important to ensure you're working with a reputable company." She urged consumers to check for complaints before making any significant purchases.
Consumers around the country reported complaints to Madigan's office, reporting losses of at least $13,000. Madigan is asking the court to shut down the business and prohibit Carter from selling auto parts. The suit also seeks to cancel pending contracts with consumers, obtain restitution for affected consumers and impose civil penalties on the defendant.
---