---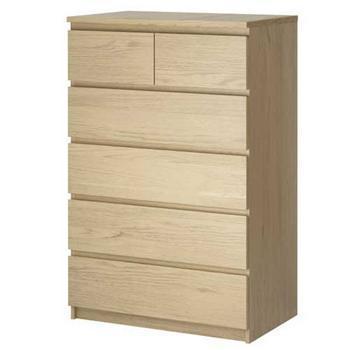 IKEA and the U.S. Consumer Product Safety Commission (CPSC) should immediately recall IKEA MALM dressers that have been involved in the deaths of three children, consumer groups said today. In a letter to CPSC Chairman Elliot Kaye, the groups urged the safety agency to take strong, immediate action to better protect children from the tip-over hazard.
The Philadelphia Inquirer last week reported the February death of Theodore "Ted" McGee, 22 months. He died in his Apple Valley, Minnesota, home when the MALM dresser in his room tipped over on him -- the third confirmed tip-over death from MALM dressers. His parents thought he was napping.
"They didn't hear the dresser fall," attorney Alan Feldman said, the Inquirer reported. "They didn't hear Ted scream."
In July 2015, the CPSC and IKEA launched a repair and education campaign for the dressers that included a wall-anchoring kit for the dressers, but they did not recall them. 
The repair program affected 27 million dressers, including seven million MALM models. It's not known how many consumers actually obtained the anchoring kits. 
CPSC Chairman Elliott Kaye said he agrees that more needs to be done.
"Without commenting on any specific case, companies are on notice that even if there has been a public announcement about a remedy to address a dangerous product, the company must take every possible step to prevent further harm. This is especially the case when a child dies," Kaye said in a statement. "Companies need to move fast and work with us on a comprehensive plan that offers their customers every necessary measure required for the sake of safety. I expect companies to truly put safety first, period."
Dangers well known
It's not as though the dangers of the dresser are unknown.
In February 2014, a two-year-old boy from West Chester, Pa., died after a MALM 6-drawer chest tipped over and fatally pinned him against his bed. Then, in June 2014, a 23-month old child from Snohomish, Wash., died after he became trapped beneath a three-drawer MALM chest that tipped over. Neither chest had been secured to the wall.
At the time of the 2015 recall, IKEA and the CPSC said they had also received 14 reports of tip-over incidents involving MALM chests, resulting in four injuries. Since 1989, IKEA said it was aware of three additional reports of deaths from tip-overs involving other models of IKEA chests and dressers.
An attorney for one of the victim's families has started a website highlighting the dangers of unanchored furniture. 
Every 24 minutes
A child dies every two weeks and a child is injured every 24 minutes in the U.S. from furniture or TVs tipping over, according to CPSC data. The danger was highlighted in a recent ABC News report.
"To learn that a tipping IKEA Malm dresser killed yet another child, when the company and the CPSC chose not to do a recall after the first two deaths, is beyond heartbreaking – it is unacceptable," the groups wrote.
Besides failing to recall the dressers, the CPSC and IKEA failed to inform consumers that the MALM dressers do not meet a voluntary safety standard agreed to by the furniture industry.
The standard -- ASTM F2057-14 -- requires that each open dresser drawer be able to withstand a 50-pound weight without the dresser tipping over.
Might have survived
"At less than 2 years old, it is unlikely the child in the most recent death weighed more than 50 pounds. Had the dresser complied with industry standards, he may have survived," the groups said.
"We urge the CPSC to take further action and deem this compliance action a recall," the groups added. "We recommend a stop sale of the type of furniture that was involved in deaths and that does not meet the ASTM standard, as well as refunds for consumers who want them. For those who want to anchor the furniture, IKEA should develop a program to provide an incentive for consumers to anchor their furniture."
The groups signing the letter are Kids In Danger (KID), Consumer Federation of America (CFA), Consumers Union, and the National Center for Health Research.
---