---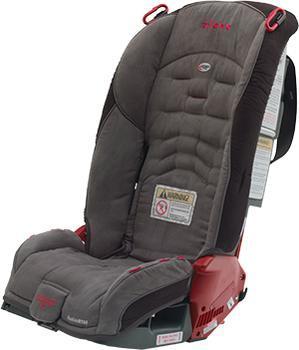 Child seat manufacturers have finally gotten the hang of it.
Out of 53 new models evaluated by the Insurance Institute for Highway Safety, (IIHS) 48 earn the top rating of BEST BET. That means they're likely to provide good belt fit for a 4 to 8 year-old in almost any car, minivan, or SUV.
By comparison, when the IIHS first started rating boosters in 2008, only a quarter of those evaluated earned the BEST BET designation.
Problems persist
However, several seats that don't do their job and are rated Not Recommended can still be found on store shelves. Among them are two brand new models from Dorel Juvenile.
"Parents looking for a safe option for kids who have outgrown seats with built-in harnesses have more choices than ever," said IIHS Senior Research Engineer Jessica Jermakian. "Unfortunately, we can't declare total victory because manufacturers continue to sell subpar boosters."
Of the 53 new seats, the Cosco Easy Elite and the Cosco Highback 2-in-1 DX -- both made by Dorel -- are rated Not Recommended. Three others, the Britax Parkway SGL in backless mode, the Lil Fan Club Seat 2-in-1 in highback mode, and the Peg Perego Viaggio Flex 120 are rated Check Fit, meaning they may work for some children in some vehicles. The remaining new seats are BEST BETs.
All told, there are 118 BEST BETs among currently available boosters, including old models. Additionally, there are nine GOOD BETs (seats that provide acceptable belt fit in most vehicles), 27 Check Fit, and five Not Recommended.
A range of prices
Top-rated boosters are available in all different price ranges. Of the boosters introduced this year, the most affordable is the Harmony Big Boost Deluxe, available at Walmart for less than $25.
The most expensive is the $330 Graco 4Ever All-in-1 with Safety Surround, a rear-facing infant seat that converts first to a forward-facing child restraint and then to a booster as the child grows.
Complete ratings may be found at www.iihs.org/.
---