---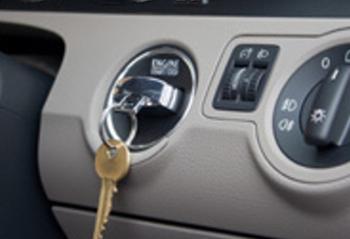 Like a drunken uncle who hangs around after the party is over, Old GM continues to cause trouble for New GM. A U.S. appeals court has ruled that General Motors must face claims stemming from its ignition-switch defect that had previously been declared out of bounds, Reuters reported.
Back in 2014, GM recalled 2.6 million vehicles to fix ignition switches that could turn off without warning. But it had earlier won a bankruptcy court ruling that protected it from some lawsuits involving cars made before "Old GM" declared bankruptcy in 2009 and was succeeded by "New GM."
The Second U.S. Circuit Court of Appeals in Manhattan today reversed part of the bankruptcy court's ruling, meaning that GM may have to face some lawsuits it thought it had evaded. The court said that denying consumers the right to sue deprived them of their constitutional right to due process, since they had not known of the defect prior to GM's bankruptcy.
The ruling affects an unknown number of cases seeking compensation for deaths and injuries as well as lost vehicle value.
GM had argued it should not be held liable since it had not known of the defect prior to 2009, but the court said if the company had been "reasonably diligent," it would have known of the problem.
GM has already paid $2 billion in penalties and settlements in cases involving the switch, which has been linked to 124 deaths and 275 injuries.
---