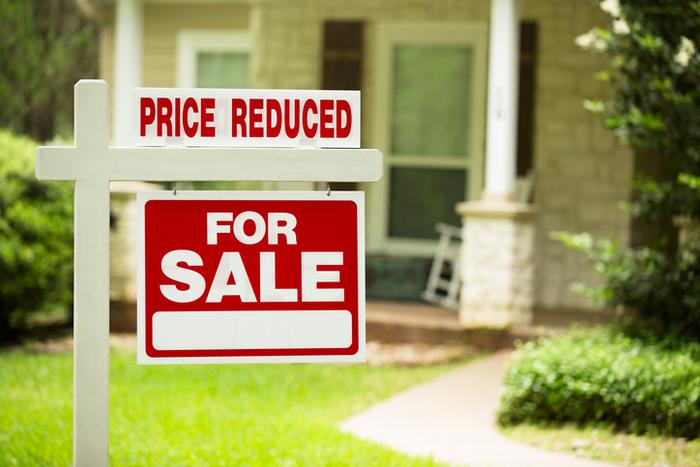 The National Association of Realtors (NAR) is out with its March existing home sales report and it's mostly good news for people who want to buy a home. But how good remains to be seen.
Sales of existing homes fell sharply – by 2.4% – in March, mostly because of higher mortgage rates. Compared to March 2022 sales were down 22%. With fewer buyers in the marketplace, there was less competition, meaning it was good for buyers.
With the decline in sales, the median home price also fell. But here, the news wasn't quite as good. The March median home price was down only 0.9% from a year ago at $375,700.
The third piece of good news for home shoppers was the March inventory level. Even though the supply of available homes remains near all-time lows, the situation improved last month. The inventory of unsold existing homes rose 1% from the prior month to 980,000.
Less competition, lower prices, and more choices. However, those factors are simply the national average. Where home prices went down tended to be markets where homes were, and still are very expensive. Inventory levels and prices may also vary widely, depending on the type of home you're looking for.
"Home sales are trying to recover and are highly sensitive to changes in mortgage rates," said NAR Chief Economist Lawrence Yun. "Yet, at the same time, multiple offers on starter homes are quite common, implying more supply is needed to fully satisfy demand. It's a unique housing market."
A few more first-time buyers
First-time buyers were responsible for 28% of sales in March, up from 27% in February but down from 30% in March 2022. NAR's 2022 Profile of Home Buyers and Sellers – released in November 2022 – found that the annual share of first-time buyers was 26%, the lowest since NAR began tracking the data.
Despite the decline in home sales and the increase in inventory levels, homes still sold quickly in March. The NAR reports showed homes typically remained on the market for 29 days last month, down from 34 days in February but up from 17 days in March 2022. Sixty-five percent of homes sold in March were on the market for less than a month.
The wild card in this housing market is interest rates. According to Freddie Mac, the average 30-year fixed-rate mortgage was 6.27% as of April 13. One year ago it was 5% but on its way up.