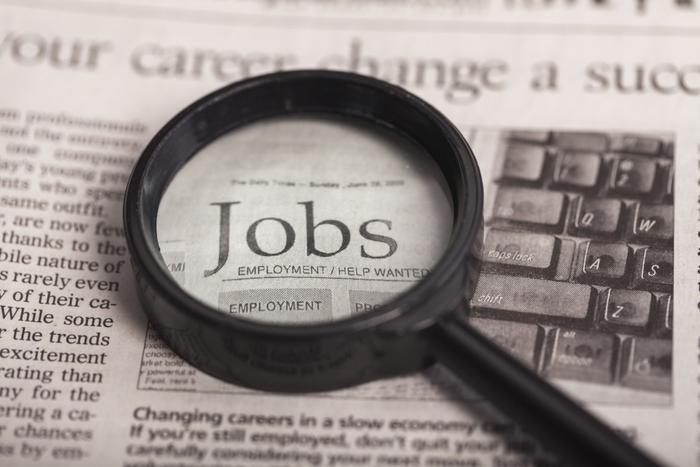 The initial reaction to December's employment report from the Labor Department was disappointment. Analysts were expecting a bigger number.
Total non-farm payrolls increased by 165,000 last month, but that was about 20,000 fewer than the consensus estimate. The economy added 266,000 jobs in November, well ahead of the consensus estimate of 187,000. That may have raised expectations for December.
Frank Steemers, associate economist at The Conference Board, says there's little reason for disappointment because the jobs market ended 2019 and enters 2020 on a solid footing.
"In 2019, the unemployment rate reached its lowest point since the late 1960s and job growth was strong with an average of 176,000 jobs added per month – just over 20 percent slower than the average of 223,000 in 2018," Steemers said. "The labor market performance in 2019 should therefore be considered a significant achievement after an economic expansion of over ten years."
Good news for job seekers
That's good news for people looking for jobs. Even if job growth tapers off in the new year, the labor market is likely to remain tight, with employers eager to hire and retain qualified employees. Demographics have something to do with it.
"The working-age population is barely growing and labor force participation rates are only slowly increasing," Steemers said. "Employers hiring blue-collar and manual services workers will have a harder time recruiting and retaining current employees."
Steemers says these workers can also expect to see stronger wage growth in the months ahead. In fact, he says overall wage growth is slowing only because wages are growing much more slowly for highly educated workers.
Factories are having such a difficult time filling jobs that they are offering unheard-of incentives. The Wall Street Journal reports that manufacturers are paying relocation costs and signing bonuses to persuade workers to move to take their jobs. Even then, The Journal reports that a half-million factory jobs remain unfilled.
Unemployment rate at 3.5 percent
In December, the unemployment rate held at 3.5 percent, and the number of unemployed consumers was unchanged at 5.8 million. A year earlier, the jobless rate was 3.9 percent, and the number of unemployed consumers was 6.3 million.
In December, 41,000 people got jobs in retail, the strongest month of the year. But healthcare remained one of the strongest employment sectors, adding 28,000 in December and 399,000 for the year.
Professional and business services, which had been the biggest employer in 2018, continued to slow its pace of hiring. It added only 10,000 jobs in December and 397,000 for the year, down from 561,000 in 2018.