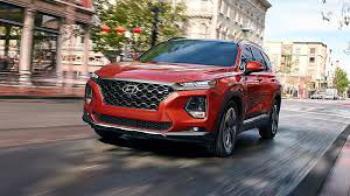 Hyundai is recalling approximately 100,000 model year 2011-2014 Sonatas and model year 2013-2014 Santa Fe Sport vehicles.
The company will inspect inspect and confirm proper reinstallation of the fuel tube to the high-pressure fuel pump of vehicles whose engines were replaced under two previous recalls.
In addition, Hyundai has developed a new engine monitoring technology called a knock sensor detection system that uses software innovations to continuously monitor for symptoms that may precede an engine failure
This technology will be installed through a free software update performed by Hyundai dealers to approximately 2 million Hyundai vehicles, including all model year 2011-2018 Sonatas and 2013-2018 Santa Fe Sport vehicles with engines produced in the U.S.
What to do
Owners with questions may contact Hyundai at (800) 633-5151 or by email at consumeraffairs@hmausa.com.
To find out whether a vehicle is eligible for the software update, enter the vehicle's VIN at Hyundai's campaign website www.hyundaiusa.com/campaignhome.