---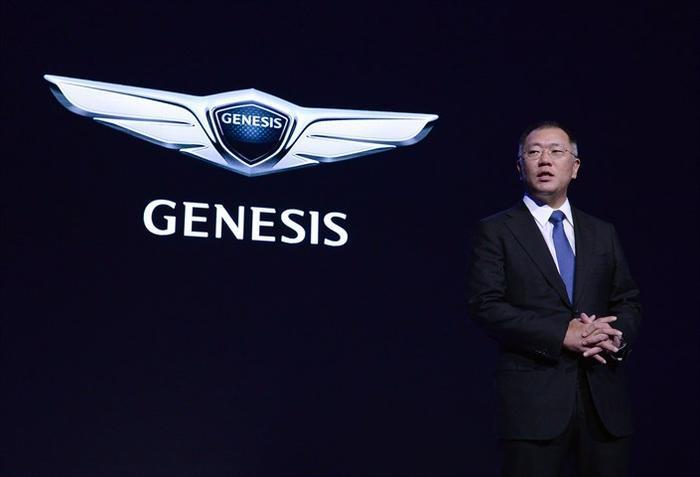 Toyota has Lexus and Nissan has Infiniti. And perhaps more significantly, Volkswagen has Audi and Porsche. And now Hyundai will have its own luxury brand -- Genesis.
The timing is perhaps coincidental, but with VW and its luxury brands tarnished by the dirty diesel scandal and the unfolding revelations of possible tinkering with emissions equipment on gas-powered cars, it seems like a good time for the Korean automaker to merge into the luxury market.
The Genesis brand will target younger, upscale buyers -- "savvy, affluent progressives," as Euisun Chung, Hyundai Motor Co. vice chairman, put it at a news conference.
"We have created this new Genesis brand with a complete focus on our customers who want smart ownership experiences that save time and effort, with practical innovations that enhance satisfaction," Chung said.
Six models
There will be just two models to start -- the current Genesis sedan and a new full-size Equus. They will be renamed the G80 and G90, respectively, and will debut next spring for the 2017 model year.
By 2021, Genesis plans to have a total of six dedicated, rear-wheel-drive models including a midsize crossover and an SUV.
The Genesis brand will initially be sold through existing Hyundai dealerships, though that may change over time. The Hyundai brand, meanwhile, will be losing the Equus and Genesis models.
There's no word yet on pricing, but the cars are expected to be competitive with Lexus, Infiniti, and other luxury brands. 
---