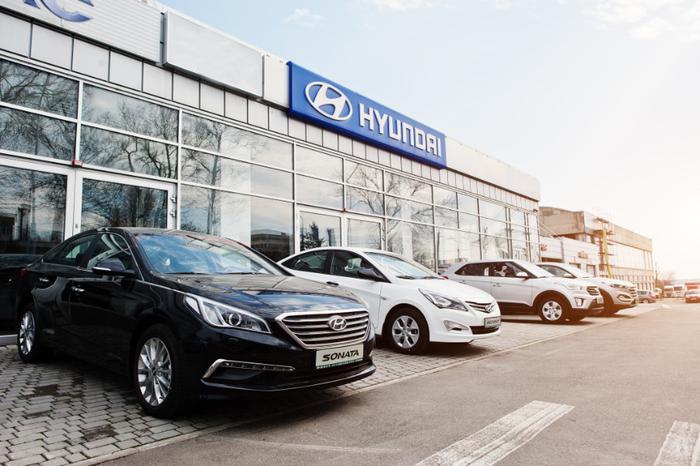 Hyundai is making further investments in the electric vehicle (EV) market. On Monday, it announced the launch of IONIQ as its new EV brand and promised three new electric cars out of the gate.
"IONIQ" is a fusion of "ion" and "unique," something the Korean automaker framed as "a new chapter." The company says its EV experiences will be centered on connected lifestyle solutions in line with Hyundai's vision of 'Progress for Humanity,' an ambition centered on putting eco-friendly mobility atop the car-buying public's wishlist and making hydrogen an economically viable energy source.
Some car lovers might remember IONIQ as a vehicle Hyundai produced in 2016, but that version had a rough start and a string of recalls.
What's in it for the consumer
The new brand is going to use Hyundai's Electric Global Modular Platform (E-GMP), which the company claims will enable "fast charging capability and plentiful driving range."
Hyundai's IONIQ 5/6/7 three-model electric vehicle lineup includes:
Hyundai IONIQ 5 -- a midsize Crossover Utility Vehicle (CUV) that combines features of an SUV and a passenger car -- will come out first, sometime in early 2021. 

Hyundai IONIQ 6, an electric sedan "based on the company's latest concept EV 'Prophecy,'" is set to release in 2022.

IONIQ 7 -- set to follow in early 2024 -- is a "large SUV," according to Hyundai's press release.
Specifications like mileage, charge time, etc., aren't available yet, but the company said that more information will be released as the coming out party for the IONIQ 5 happens in 2021.
Timing is everything
The Korean automaker's timing might be good. While COVID-19 certainly put a wallop on the fuel-powered auto market, life for EVs was relatively calm. 
"The Covid-19 pandemic will affect global electric vehicle markets, although to a lesser extent than it will the overall passenger car market," suggests the International Energy Agency.
"Based on car sales data during January to April 2020, our current estimate is that the passenger car market will contract by 15 percent over the year relative to 2019, while electric sales for passenger and commercial light-duty vehicles will remain broadly at 2019 levels. Second waves of the pandemic and slower-than-expected economic recovery could lead to different outcomes, as well as to strategies for automakers to cope with regulatory standards."
U.S. charging stations continue to grow
Plug-in power stations and charging outlets continue to grow and help push the EV market forward. While the U.S. is far behind China's 210,000 charging stations, the number of charging outlets (78,500) and charging stations (24,800) in the U.S. continues to climb in typically urbanized areas in states like California, Texas, and Florida.
"Having a network of charging stations and outlets is absolutely necessary for electric vehicles to be practical for most drivers," is how Statista's I. Wagner views the situation. "With faster charging and cheaper, more efficient batteries, long distance travel becomes possible with plug-in EVs."