---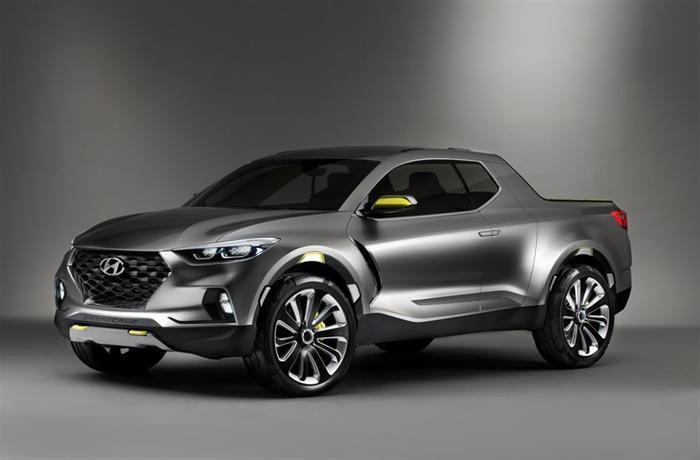 A few weeks ago, we reported that Hyundai was planning to enter the big-truck market. It turns out the Korean automaker also has its eye on the U.S. small truck market.
The Hyundai Santa Cruz has been making the rounds at auto shows lately. It's very much a small pickup, sort of like a Honda CR-V with a short truck bed where the cargo area would normally be.
Hyundai insists the Santa Cruz isn't intended to compete with "real" pickups like the Ford F-150 or the Chevrolet Colorado. Instead, it's for suburban dwellers who don't like putting bags of mulch in their nice clean crossovers. A "sport truck," if you will -- something you can drive to work during the week and to the Home Depot and garden center over the weekend.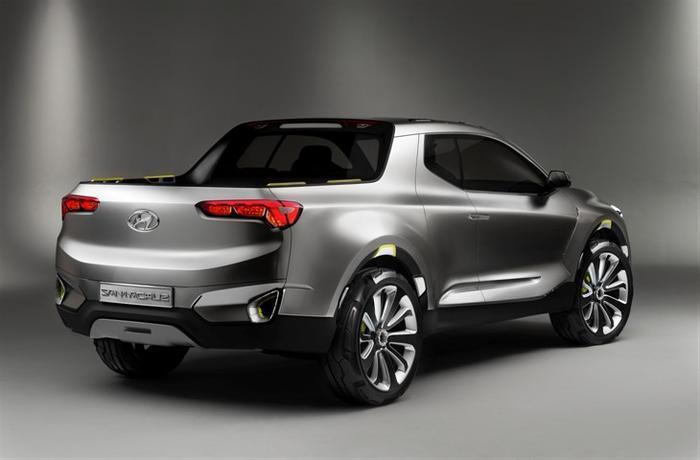 Market research
The idea is still in the "being floated" stage but if the market research is favorable, you could be seeing the Santa Cruz in showrooms within the next few years, according to the Detroit Free Press.
Hyundai is also looking at an entry-level SUV, something smaller than its Tucson. The new model would compete with models like the Honda HR-V and the Mazda CX-3.
Why so many new models? Hyundai is facing the plateau problem. After years of rapid growth, its sales have leveled off now that it has models in nearly every segment from compact to luxury cars. Ah, but it doesn't have any trucks or small SUVs, so the hope is that adding models in those segments will get things moving again.
---