---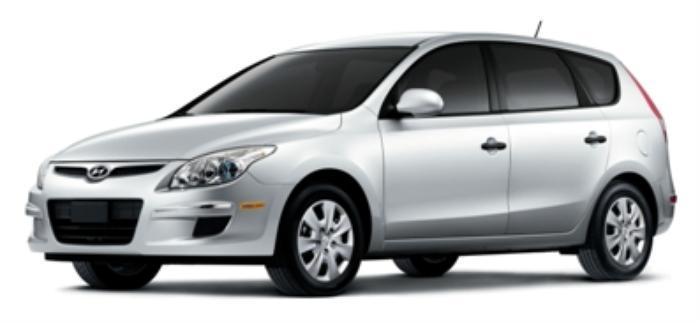 Cars are lasting longer than ever, which is good. But as consumers drive their cars longer, it creates a shortage of used cars, which drives up prices and narrows the selection.
To help consumers find the best used cars, Consumer Reports has compiled a "Best & Worst" list for model years 2004 through 2013.
"When shopping for a used car, it's really important to find a car that drives well and will hold up down the road. Our guide makes it easy for shoppers to choose a great used car by highlighting the best small cars, sedans, and SUVs in four different price ranges," said Rik Paul, auto editor, Consumer Reports.
Best buys
In the $15,000-$20,000 price range the following cars made Consumer Reports' list of best used cars:
SMALL CARS: 2012-13 Hyundai Elantra and 2011-13 Subaru Impreza
The magazine's experts said these two are as roomy and comfortable as larger, more expensive cars.
SEDANS: 2011-12 Toyota Camry, 2010-11 Toyota Camry Hybrid, and 2008 Acura TL
Both the four- and six-cylinder Camry deliver impressive fuel economy along with a comfortable ride, a roomy cabin, and superb reliability. For even better gas mileage, the Camry Hybrid gets 34 mpg overall and 41 on the highway. A sportier alternative is the Acura TL.
SUVs: 2006-07 Lexus RX and 2009-10 Subaru Forester (nonturbo)
The Lexus RX is comfortable, nicely finished, and extremely reliable. The Forester is more utilitarian but handles well and has an excellent ride, CR said. Access is easy, and the view out is the best among SUVs.
Cars to avoid
Unfortunately, some cars have much worse than average reliability. Among the more than twenty models that made the "cars to avoid" list are the BMW X5 (6-cyl.), Chrysler Town & Country, Ford Fiesta, and Volkswagen Beetle.
For more information on used cars pick up a copy of Consumer Reports' April Annual Auto Issue, which is available on newsstands now wherever magazines are sold, or visit the 2014 Autos Spotlight page on ConsumerReports.org.
---