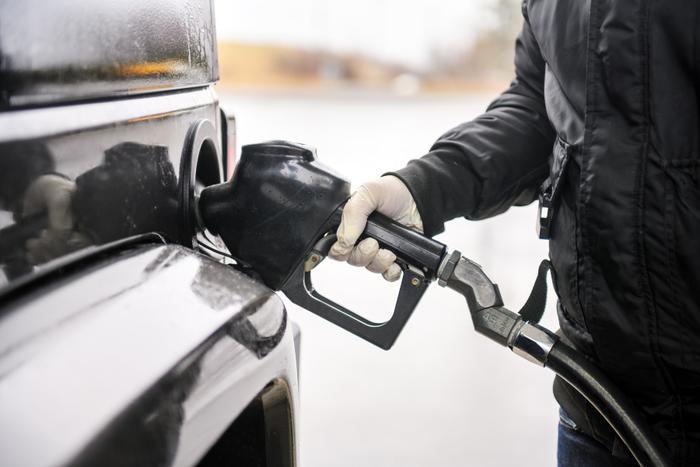 Consumers traveling over the Labor Day weekend will find rising gasoline prices, but they may not feel the full effects of Hurricane Ida's battering on refineries along the Gulf Coast.
The AAA Fuel Gauge Survey shows that the national average price of regular gas is $3.18 a gallon, four cents more than a week ago. It's only a penny higher than the price was a month ago. The average price of premium gas is $3.80 a gallon, two cents higher than last week. The average price of diesel fuel is $3.28, a penny higher than a week ago.
The price stability is occurring despite the fact that most refineries in the path of the storm shut down for more than 24 hours. The Colonial Pipeline, which moves most of the fuel from the Gulf Coast to the Eastern Seaboard, also shut down temporarily. The pipeline resumed full operations on Tuesday.
One thing keeping prices in check is an increase in U.S. gasoline supplies. GasBuddy's Patrick DeHaan reported on Twitter Wednesday that for the week ending August 27, gas supplies increased by 1.3 million barrels. However, DeHaan says supplies in PADD 1, which covers the East Coast, have fallen 30% over two months.
"Until the power is restored, it's too early to know the full impact of any damage Ida caused on the oil and gas industry, but motorists regionally can expect price fluctuations leading into Labor Day weekend," said Jeanette McGee, AAA spokesperson.
So far, prices in Louisiana haven't risen that much. Prices in the Western states actually went down this week. The average price is up four cents a gallon in Tennessee and South Carolina. Kentucky, well out of the storm's path, saw a nine cents a gallon jump.
The states with the most expensive gas
These states currently have the highest prices for regular gas, according to the AAA Fuel Gauge Survey:
California ($4.40)

Hawaii ($4.07)

Nevada ($4.03)

Washington ($3.90) 

Utah ($3.82)

Idaho ($3.79)

Oregon ($3.78) 

Alaska ($3.69) 

Colorado ($3.61)  

Wyoming ($3.57)
The states with the cheapest regular gas
The survey found that these states currently have the lowest prices for regular gas:
Mississippi ($2.78)

Louisiana ($2.83)

Texas ($2.80) 

Alabama ($2.82)

Missouri ($2.84)

Arkansas ($2.84)

Tennessee ($2.88) 4

South Carolina ($2.88) 4

Oklahoma ($2.88) 3

Kansas ($2.91)