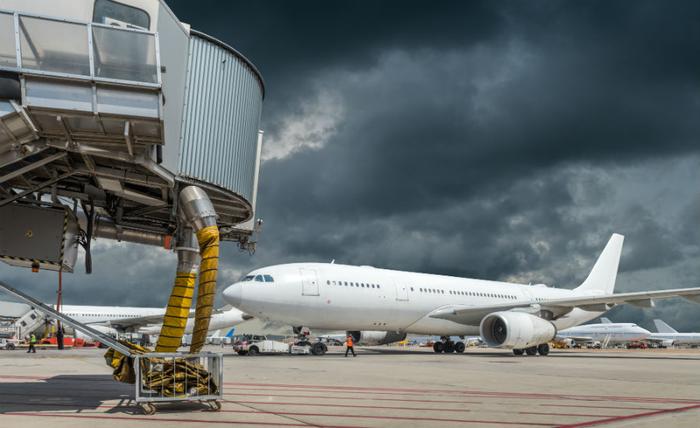 As people get ready to protect themselves against Hurricane Dorian on the ground, people taking to the air over the next few days should do the same.
During natural disasters such as Dorian, it's a common occurrence for airports to close and flight paths to be re-routed, and there's always a domino effect that comes from those actions.
Some airports have resumed service in locations where Dorian has passed -- such as American Airlines service out of Fort Lauderdale, Florida and Nassau, Bahamas. Whether service is active or suspended is locale-dependent, as is the case in the Bahamas where Nassau was unscathed by Dorian while some of the islands' other 50-some airport locations weren't so lucky.
If you're booked on a flight along Dorian's path
Storms the size and strength of Dorian may require travelers to change travel plans, but at no extra cost. In ConsumerAffairs research, we found that airlines are showing great flexibility in capping fares and waiving baggage fees. United and American are going as far as waiving change fees for future travel if a customer chooses not to fly to or from another airport.
However, those waivers do have some minor restrictions --mostly related to dates -- so if you have a flight booked anywhere along Dorian's path, it's important to review what all the available options are.
Airline-specific information can be found at the following links:
The FAA's new hurricane season efforts
Realizing that the stakes are high as a result of natural disasters, the Federal Aviation Administration (FAA) launched a campaign earlier this year to function more effectively during hurricane season.
"The main issue with hurricanes is the unknown," said the FAA's Ginny Boyle in a video detailing the FAA's efforts. "We never know how long it will linger. Just the torrential downpours -- that they kind of stall. And then how fast our response can be to come back in. In order to kind of assess the damage and see what we can do to help the people that are on the ground."
To that end, the FAA makes available both a detailed list of temporary flight restrictions and information about flight delay information from its Air Traffic Control System Command Center.
The FAA cautions travelers that because one of its traffic management programs is creating delays for some arriving flights, departing flight schedules may also be affected. The agency suggests travelers check with their airlines directly to see if a flight they're scheduled on is affected.