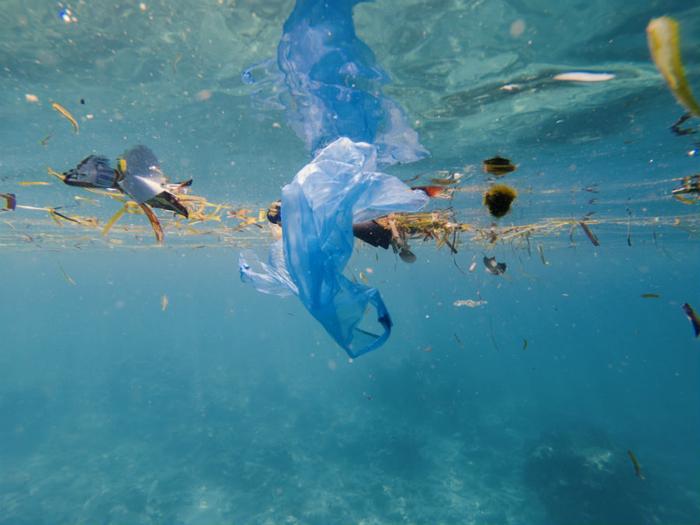 This week, 250 major organizations -- including Coca-Cola, Unilever, Colgate, SC Johnson, and H&M -- pledged to eliminate plastic waste from their operations by 2025 as part of a global campaign led by the Ellen MacArthur Foundation.
The pledge is part of a larger goal to curb plastic waste pollution, which has become a dangerous concern. Researchers calculate that if current trends continue, there could be more plastic than fish in the world's seas by 2050.
The 250 companies, businesses, and governments that signed on to the "New Plastics Economy Global Commitment" pledged to eliminate plastic when it's problematic or unnecessary, and in some cases, switch to reusable packaging.
Eradicating plastic pollution
All of the organizations plan to make 100 percent of their plastic packaging either reusable, recyclable, or compostable within seven years. Individual targets within the commitment were set, and the collective ambition among signatories will grow with time.
"We will continue to review the ambition level of the commitment and, over time, raise it, and we also call for many more businesses and governments around the world to join this effort so that we also continue to scale up in numbers of companies and governments involved," said Sander Defruyt, who leads the New Plastics Economy Initiative at the Ellen MacArthur Foundation.
Plastic entering the oceans "is one of the most visible and disturbing examples of a plastic pollution crisis," Erik Solheim, Head of UN Environment, said in a statement. "The New Plastics Economy Global Commitment is the most ambitious set of targets we have seen yet in the fight to beat plastics pollution."
Ellen MacArthur, the record-breaking British sailor who is behind the campaign, said cleaning up plastics from oceans and beaches is vital, "but this does not stop the tide of plastic entering the oceans each year. We need to move upstream to the source of the flow."
PepsiCo announced this week that it's aiming to reduce its use of plastic packaging and increase its use of recycled plastic. The company said it's heading toward the goal of using 25 percent recycled content in its plastic packaging by 2025.