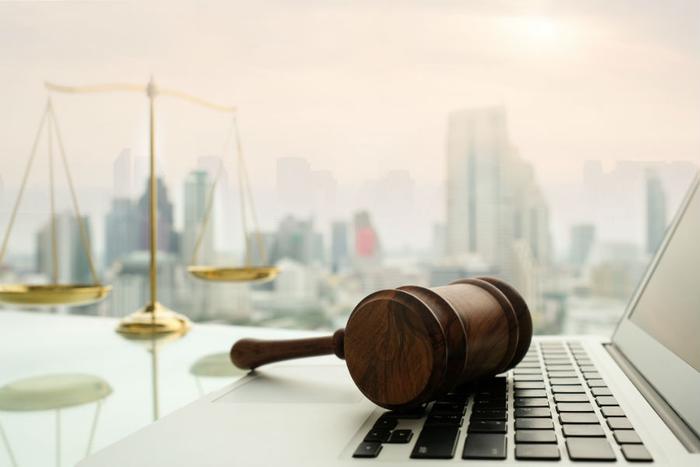 A coalition of advocacy groups have filed a lawsuit against the federal government and Attorney General Jeff Sessions in an attempt to stop enforcement of the Fight Online Sex Trafficking Act (FOSTA), a law that won bipartisan support and the president's signature last spring.
While sex trafficking is already a crime, regulators who championed FOSTA claimed that their new legislation would prevent pimps from prostituting women against their will by also holding any online service that they used to commit the crime liable.
For the first time in over two decades, entities ranging from Backpage.com, a classifieds website that is known to profit from prostitution ads, to CloudFlare, an internet content delivery network that simply counted a social networking site for sex workers among its clients, may risk criminal prosecution or lawsuits based on users' third-party content
(The United States government is already prosecuting Backpage on pimping and money laundering charges, but the case was brought against them before FOSTA went into effect).
A "vaguely defined" law
Critics who fear widespread internet censorship note that FOSTA fundamentally changed the Communications Decency Act, the law partly credited for allowing the internet to thrive. Under FOSTA, any website or online service that authorities determine to have helped "facilitate" sex trafficking could be included in a sex-trafficking sting or vulnerable to lawsuits.
Sex workers, even those who work in legal industries like pornography, saw many of the online services that they had depended on for their safety and income disappear overnight. Community workers said that FOSTA would do little to deter prostitution and instead would send more sex workers to the streets and into unsafe situations.
Human Rights Watch, which includes sex worker safety and internet free speech among the many issues it champions, is now included in the group suing the feds to stop what they describe as a "vaguely defined" law.
"FOSTA says third parties can't post content that promotes or facilitates prostitution but doesn't define what it means by 'promote' or 'facilitate,'" Human Rights Watch explains. "Fear of prosecution may prompt websites not to share our research findings, or individuals not to share our advocacy on social media."
Joining Human Rights Watch in their legal effort is the Woodhull Freedom Foundation -- which is another human rights' group -- the Electronic Frontier Foundation, and the Internet Archive, which both promote internet freedom-of-speech issues. A sex workers' activist, a massage therapist, and a law firm that often litigates First Amendment cases are also joining the effort. (The Electronic Frontier Foundation and the law firm are representing the plaintiffs as their attorneys but are not parties to the suit themselves).
The lawsuit reflects "a cross-section of concerns" held by internet and free speech activists and sex workers, one community organizer told RollingStone.
The lawsuit is asking for a preliminary injunction, which would prevent authorities from criminally prosecuting or suing online businesses under FOSTA should a judge rule in the plaintiffs' favor.