---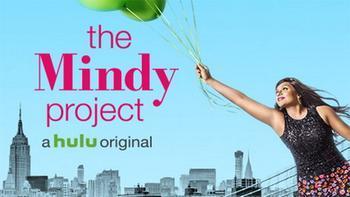 Hulu is one of those things that everybody knows about but can't quite describe. It's sort of like Netflix but also sort of like HBO. Or is it? To hear Hulu tell it, it's becoming more like a TV network that just happens to be delivered via streaming video.
In industry jargon, Hulu has been known as an SVOD -- streaming video on demand service. But with lots of new original programming, it's positioning itself with viewers and advertisers as something more akin to a traditional network that includes a little bit of something for just about everybody.
For example, at a presentation for advertisers at New York's Madison Square Garden Wednesday, Hulu rolled out new content including "Curious George" for children, a Beatles documentary for Boomers, and the second season of "The Path" featuring "Breaking Bad" star Aaron Paul.
Captive audience
"We have a captive audience waiting to discover our content and your ads," Hulu CEO Mike Hopkins told the assembled ad reps. "We're doubling down on the strategy that brought us this far. We're expanding our content offerings to include many new acquisitions, exciting collaborations with top creative talent, and a richer, more diverse content library including kids programming and documentary."
It's not all fun and games, though. Hulu also announced an election special from "Triumph, the Insult Comic Dog," premiering just in time for the November election.
For advertisers, Hulu is promoting what it calls "interactive advertising," apparently meaning that ads will be targeted to individual consumers, much as Internet ads are. 
Hulu's programming also includes current season content from five of the six largest U.S. broadcast networks. Subscribers pay $7.99 per month for a version with "limited" commercials or $11.99 per month for commercial-free programming.
---