---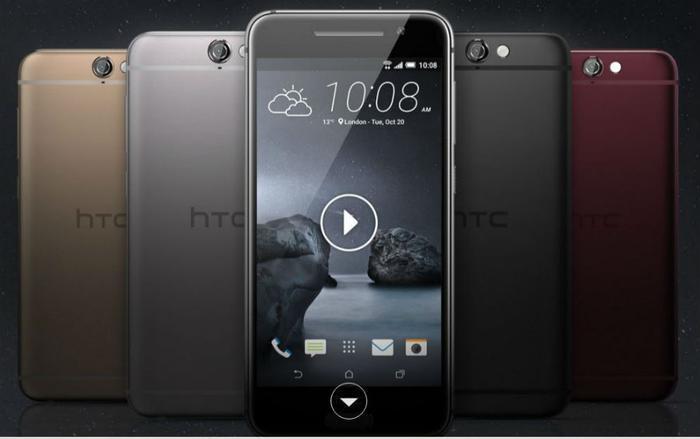 Now that cellphone carriers have done away with subsidies for smartphones, the cost of the phone matters.
Consumers now pay full retail price for their phone of choice, either upfront or spread over 18 to 24 months. Because of that, the HTC One A9 is getting a lot of attention.
The new phone costs $399, significantly less than the iPhone 6. But technology writers have noted strong similarities between the HTC One A9 and Apple's flagship product.
"The visually obvious design aspects that have people immediately comparing the new HTC One A9 to the Apple iPhone 6 include the polycarbonate antenna bands across the back, the move from curved back designs to a flat back, the move from distinctive beveled edges to smooth edges, the loss of BoomSound stereo front facing speakers to a single bottom facing speaker, and the small round camera lens," writes Matthew Miller, at ZDNet.
Expandable memory
HTC says its new phone features a super-thin metal frame with an elegant finish, expandable SD card memory, and edge-to-edge Corning Gorilla Glass 4. It will be available in an array of colors.
"HTC is a smartphone pioneer, having delivered the first Android smartphone, the first Windows smartphone, the first 4G smartphone, and the first all-metal smartphone," said Cher Wang, chairwoman and CEO of HTC.
While HTC seems to have gotten the tech world's attention with a sleek design, the company says the One A9 is packed with plenty of performance ugrades as well.
The phone features the newest Qualcomm Snapdragon 617 processor with integrated X8 LTE and 64-bit octa-core CPUs. HTC says the One A9 will deliver more high-definition streaming videos, more high-resolution audio, and more storage in the cloud.
The phone will be available in both 16 and 32GB configurations and features expandable memory. With social media now an outsized influence on phone selection, HTC has also placed a lot of emphasis on the camera.
Upgraded camera
The HTC One A9's front and rear cameras and photo editing tools make the device a good camera as well as smartphone. Its main 13MP rear camera features Optical Image Stabilization (OIS), which automatically minimizes hand shake and corrects vibrations.
The company says the front UltraPixel camera delivers sharp self-portraits in any lighting condition, using HTC's UltraPixel sensor to capture 300% more light than conventional smartphone cameras.
Under the hood, it runs Android 6.0 Marshmallow with HTC Sense. In the U.S., the HTC One A9 will be available across multiple carriers and retailers. It's available for preorder at HTC's website. 
---