---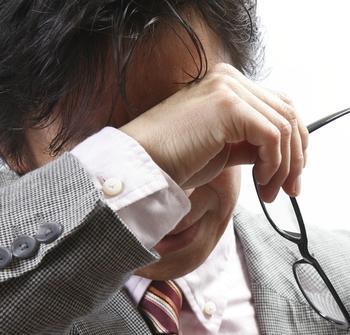 It's hardly news that a lot of folks worry about money. Now a new study shows that people aren't only worrying about money in their free time, they're worrying about money during work, and it's affecting their productivity and their health.
The study was conducted by Purchasing Power, an employee benefits provider, and found that 44% of American full-time employees worry about their finances at work.
In addition, the survey shows that 29% of employees actually deal with their financial issues at work and 46% said they spend about 2 to 3 hours at their job fixing those issues.
Purchasing Power CEO Richard Carrano says more employers should be concerned about their employees' financial well-being, because if people are having a lot of money problems, it'll affect their level of productivity.
Heavy toll
"Stress over money takes both a mental and physical toll on workers, impacting health-related costs and reducing productivity by a significant number," said Carrano. "When employers help employees with their financial wellness, it pays off. Employees experience a better financial well-being and feel less stress. For employers, the result is productive workers who are engaged and focused, and an increased bottom line."
A separate poll conducted by the Associated Press and AOL showed that people who worry about money or debt are twice more likely to have a heart attack than people who don't worry about these things.
Additionally, the poll shows that 27% of money worriers have digestive problems, compared to 8% who said they never worry about money.
And 44% of people who said they worry about their finances admit to having migraines, compared to 4% who said their finances were never a big concern for them.
Plus, results show that 23% of people who worry about money are depressed, versus 4% who say they have no money worries at all.
Avoid commercials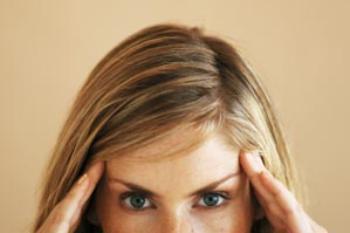 Famed financial expert Suze Orman says, one way to stop worrying about money is to stop watching a lot of commercials.
"Ignore all those TV commercials threatening you with financial ruin if you don't sign up for a credit-report service," wrote Orman. "There's no need to bother with all that. As long as you review your credit-card statements every month for unauthorized charges, you only need to check your credit rating once a year."
Author and psychotherapist Jonathan Robinson agrees with Orman and says TV commercials and television in general play a big part in how consumers worry about money. He says people should think about what they do have instead of what they don't, because if you keep thinking about what you don't have, those thoughts will never go away.
"Trying to get enough money can be like trying to fill a gigantic bowl in which, no matter how much stuff you put into the bowl, it never fills up," Robinson wrote. "We put a Mercedes in the bowl, a new house, a boat, but it never seems full for more than a few minutes. The reason the bowl never fills up is because it has a big leak in the bottom."
"Whatever we manage to get and put into our lives, like a bowl with a leak, it quickly runs out. We are soon left completely empty. The bowl represents our desires," Robinson said.
Stephen Cope, director of the Kripalu Institute for Extraordinary Living, says if you're feeling sudden stress over money or if you're having an anxiety attack, there are quick things you can do. In addition, he says you have to stop the worrying as soon as it starts, because if you don't, your anxiety will only snowball.
Obessive loop
"Money worries often trigger an obsessive-thought loop, sending your brain and body into fight-or-flight mode," he says. "In this state you can't make good decisions."
"So first break the physical response: Close your eyes and take a couple of slow, deep breaths. Next, break the mental response. Focus your attention on the sensations of breathing."
"This process opens up the medial prefrontal cortex, the reflective, creative part of your brain that develops strategies to solve complex problems in a way that's simply not possible if your body and brain are still trying to fight or flee. When the worry loop restarts--and it will--you can always come back to your breathing."
---