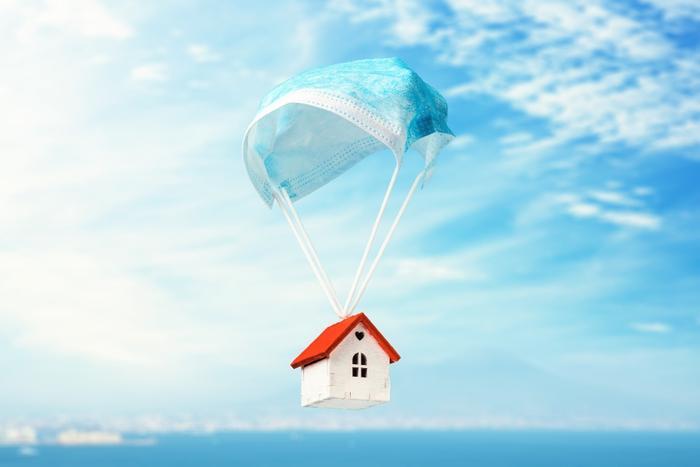 On Monday, the National Association of Realtors (NAR) reported that pending home sales rose 2.4 percent in February. Ordinarily, the housing market would have celebrated a number like that.
But Lawrence Yun, chief economist at NAR, notes that the data does not capture the significant fallout from the coronavirus (COVID-19) pandemic or the measures taken to control the outbreak. Now, all bets are off.
"Numbers in the coming weeks will show just how hard the housing market was hit, but I am optimistic that the upcoming stimulus package will lessen the economic damage and we may get a V-shaped robust recovery later in the year," Yun said.
Tourist markets and vacation homes
In the meantime, home values may see sudden changes. Danielle Hale, chief economist at realtor.com, says the coming recession will be tough on housing but rougher in some markets than others.
"The biggest initial coronavirus hit will be felt in the tourism and hospitality industries," said Hale, noting these markets are where people tend to buy vacation homes. "Second-home markets tend to be hit a bit harder in a recession. When people are cutting back, that's where they'll cut back."
Markets where the virus has been especially severe, such as New York, New Orleans, and Detroit, may feel lingering pain. Although it remains to be seen, densely populated urban markets may see more sellers than buyers, at least in the short run.
Property values in upscale communities may also take a hit since the luxury home market is also expected to feel the pain.
"Luxury buyers [typically] have a lot of their money in the stock market, and the stock market has taken a huge hit," said Ali Wolf, chief economist at Meyers Research, a national real estate consultancy. "They're saying, 'Let's wait. Let's ride this thing out.' Buying a luxury, new home right now is something that can wait."
Strength on the East Coast and in the Midwest
If there are more sellers than buyers, those property values could see declines. At the same time, real estate brokerage firm Redfin predicts that more affordable East Coast and Midwestern cities may see home prices hold up well in a recession.
Rochester, N.Y., Hartford, Conn., and Raleigh, N.C. have the lowest overall economic risk in the downturn, while Los Angeles, Miami, and San Diego have the highest risk, based on an analysis conducted by Redfin economists.
That said, few expect a crash in home prices, as was seen after the 2008 financial crisis. That's because the market was extremely strong heading into March, with a growing shortage of affordable homes in most markets.
"The U.S. housing market has entered truly uncharted territory, shaken by the COVID-19 pandemic and a corresponding, sharp economic contraction that has already caused millions of Americans to lose their jobs," said Zillow economist Jeff Tucker. "Rock-bottom mortgage rates have provided some small financial relief for homeowners and buyers, but it hasn't been enough to avoid a slowdown."