---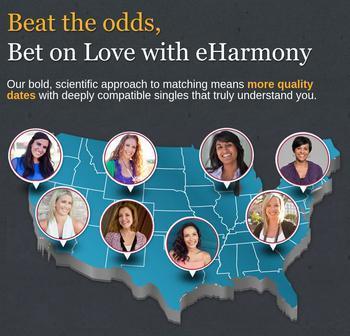 The presumed benefit of signing up for automatic bill pay, of course, is that you don't have to spend time withdrawing money and paying bills yourself. The downside is that somebody has automatic access to your bank account, and ending that access can prove much, much harder than granting it.
Over the past month we've received multiple complaints from eHarmony customers who say the company charged them for automatic bill payments they never authorized, although the company says the process of ending a subscription or disabling automatic renewal is simple.
"Generally speaking, all members are eligible to close their accounts as long as they have paid the amount owed on their subscription purchase," said "Marie Y," a Customer Care representative. "Our automatic renewal can also be turned off at any time once all payments are completed for a subscription purchase. We do not turn back on the feature without our members permission at this time."
Janna J. of West Point, Utah, however, told us on Sept. 28 that after signing up for an initial three-month membership, "I decided after one month of eHarmony that I did not want to renew my subscription, and so I went in to account settings and marked not to have auto renewal at the end of my three months."
However, the morning after her subscription lapsed, "I checked my bank account and they had withdrawn $140 … I called immediately but there is no way to argue it; they say they can not give you a refund because you chose to renew. I know for a fact that I did not. I have followed the dispute rules and have heard nothing …. They offered to extend my membership, which is not what I want and they offered a refund of, I believe, $30."
A pattern ...
CG of Pittsburgh told us of his almost-identical experience on Sept. 23: "Signed up and paid for a three-month membership with eHarmony. I then immediately disabled the automatic renewal feature in my 'settings.' Three months and two days later I was charged for an additional three-month membership."
He repeatedly called customer service over the next ten days, and got the runaround until, he said, "the 'Membership Dept.' denied my request for a refund, via email. Seems this department DOES NOT accept phone calls. Ananbela B. from their Trust & Safety Department said 'We are unable to grant your refund request. There will be no further correspondence regarding this refund request.' ARE YOU KIDDING ME???
CG concluded with a good piece of advice for anyone trying to cancel an eHarmony account: Take a screenshot of your cancellation page. "Only then do you stand a remote chance of being treated like a human. Not a romantic sucker."
Elsewhere in Pennsylvania, Geoff S. of Kimberton wrote us on Sept. 10 to say that when he gave eHarmony a try, "I wanted to try it for the shortest time span and the lowest cost possible. Why would anyone sign up for a year for $200 plus on speculation? After an hour's time of trying to navigate their labyrinthine sign-up process (and that's just the payment section, not the 'profile' nonsense), I was quite sure I had signed up for a month and would be charged automatically each month as I went."
That did not happen. "They signed me up for a year, sent no confirmation of the transaction, and then 'stole' a 4-month payment at the beginning of each month."
Two and a half months into his subscription, when he tried to cancel, Geoff learned that "I had already been charged for a whole year. Despite my vehement and totally justified complaints and requests to return my money for the 9 months I never had any intention of subscribing to, I was met at every phase with a 'scr-- you' response, in the form of an email form letter that I was blocked from responding to."
"I want to throw a shoe at my TV every time that dork owner comes on with his goofy ad," Geoff said.
The end is near?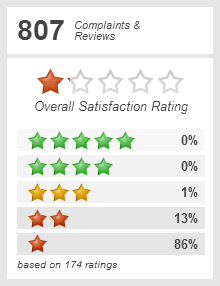 Stacey B. of Austin, Texas, couldn't get out of her automatic renewal, either. On Sept 10 she told us that, as her initial six-month membership drew to a close, "I went on the site and checked my emails regularly, looking for a notification that the end of my subscription was approaching. I couldn't find that info anywhere. Today, I checked my cc statement online and noticed a $167 pending auto-renewal charge from eHarmony. I immediately called to cancel and was told the 3-day refund policy didn't apply to auto renewals."
It could've been worse; at least Stacey checked her credit-card bill quickly enough to catch the first disputed payment. Unfortunately, Simon L. of Sydney, who rarely uses his credit card, also rarely paid close attention to his credit account, and lost far more money as a result.
On Sept. 4 he wrote us to share his story: He joined eHarmony in November 2012 for three months, but soon met a nice girl somewhere else, and let his eHarmony account lapse. Or so he thought.
"I had clicked 'do not renew' when I set up my account on eHarmony and thought nothing of it after I discontinued using my profile on the site …. I found out only this week of September 2013 that they have been taking money from the account every three months to the total now of $360 on top of the original payment of $120. The card also has multiple overcharge fees all of which has set me back over $450."
Even worse, since Simon did not contest the charges within his bank's prescribed time frame, it looks like he's stuck with the responsibility to pay the costs.
A narrow escape
The same thing almost happened to Steve M. of Manchester, Connecticut. Fortunately, Steve checked his account and reported the false charges to his bank early enough to avoid taking a financial hit. He told us on Sept. 3 that, "I stopped auto billing with one month to go on my three-month trial, and right after I did this, they billed my account, which is a 'small bills' account, and ended up costing me THREE overdraft charges! I went right to my bank to complain and they got my money back the same day …. I'd read that eHarmony does this, and now it's proven to me it's true. Rip-off company! Dishonest too!"
What to do
Here are the steps outlined by eHarmony to close your account:
1. Log into your eHarmony account
2. Select the "My Settings" link at the top of the page
3. Click the "Account Settings" link
4. Click the "Close Account" link at the bottom of the page

Please be sure to complete all of the steps listed above to ensure that your account is successfully closed, Marie added.
To disable the automatic renewal feature:
1. Log into your eHarmony account
2. Select the "Settings" link at the top of the page
3. Click the "Account Settings" link
4. Click on "Billing"
4. Click the "Cancel My Subscription" link at the bottom of the page to begin the cancellation process
5. You will be asked to answer a few questions about your experience with eHarmony
6. Be sure to go through all steps until you receive confirmation that automatic renewal has been turned off.
To verify that you have successfully turned off your automatic renewal, you can go back to the Account Settings page and review the Subscription Status at the bottom of the page again.

Once the automatic renewal is turned off, there will be no additional charges for a new subscription, Marie said. For help, dial 800-951-2023 from 5 a.m. to 9 p.m. Pacific Time, 7 days a week.
Thanks
Keep an eye on your inbox, the lastest consumer news is on it's way!
Unsubscribe easily whenever you want
---