---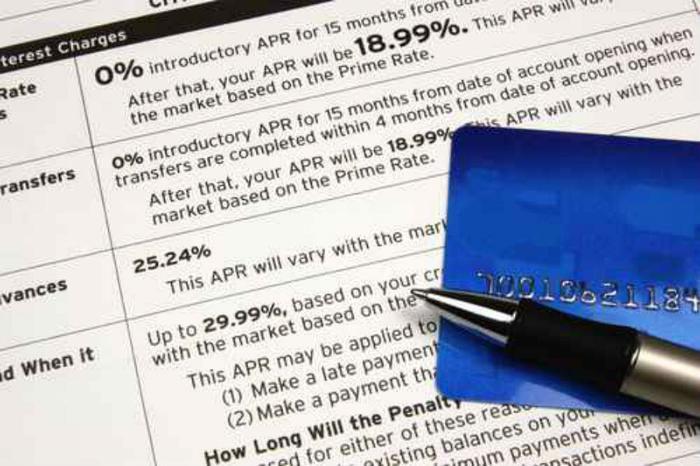 If you're like most consumers you probably receive plenty of credit card offers in the mail. If you're satisfied with the cards you have, you probably never even open them.
But if you are in the market for a credit card, what are the attributes you look for? Card companies have gotten a lot more competitive, offering incentives beyond interest rates to sign up new customers.
If you go online to research a credit card issuer, you may get a clear understanding of the offer. Then again, you might not.
Credit card comparison website CardHub.com has completed an evaluation of online credit card applications from the websites of ten large national banks, as well as ten of the most popular credit unions. The study scored each website based on how clearly they spelled out the terms.
Things to look for
For example, if a card offers rewards, then consumers should be able to easily figure out what they are – how to earn them and what they're worth.
Is there an annual fee? If so, how much is it?
Sometimes a card will offer reduced finance charges on new purchases during an introductory period. If you carry a balance, that's a nice feature. But what are the terms and are they easy to understand?
Some cards offer low or no interest for a specific period if you transfer a balance from another card. Most of the time there's a fee involved. The terms should be clear without referring to pricing disclosures, fine print, or a different page.
Winners and losers
So how do the cards stack up? When it comes to transparency, CardHub says Capital One, State Employees Credit Union, and Boeing Employees Credit Union have the clearest overall credit card applications. It's the sixth straight year that Capital One has emerged on top in the bank category.
On the other end of the scale, the study finds Barclaycard US and Navy Federal Credit Union had the least clear applications. On a relative basis, Chase and USAA lost the most ground since the last study, falling two positions.
Meanwhile, Citi and US Bank experienced the biggest improvements in relative rank, each rising by two positions.
In something of a surprise, CardHub found credit unions lag slightly behind big banks when it comes to overall website transparency. The biggest deficiency, the study found, was in how rewards earning and redemption rates are characterized.
Focus of improvement
The area where all institutions need to improve is in disclosure of balance transfer fees and rewards redemption value. While paying no interest on your credit card balance for several months will save you money, most cards carry a 3% to 4% balance transfer fee that eats into that savings.
This month another financial website, Magnify Money, issued its list of the eight best balance transfer cards. Topping the list is the Chase Slate card. You can transfer a balance and receive 0% interest for 15 months and – best of all – not pay a transfer fee.
---