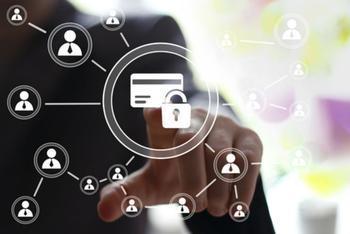 Consumers are buying more of everything online, so it shouldn't be a surprise that they are doing more holiday shopping with their mobile devices and PCs.
The National Retail Federation predicts consumers will spend more than half their holiday shopping budget online, a fact that probably hasn't escaped notice by hackers and cyber-thieves. So before you place the first online order, consider how best to protect yourself.
First and foremost, be mindful of where you connect to the internet. You are better off doing it at home, on a secure network. It might seem convenient to buy something while you're in a store or coffee shop, but remember, those are open networks and can be vulnerable to eavesdropping.
Randal Vaughn, professor of information systems in Baylor University's Hankamer School of Business, has given ecommerce security considerable thought. He suggests consumers think about using alternatives to credit cards to make online purchases.
Use a gift card
"For example, one can use gift cards such as an Amazon gift card at some online merchants. Others may want to consider using a virtual credit card such as Bank of America's ShopSafe virtual card or a Paypal virtual card," Vaughn said.
Still, even that isn't hack-proof. Vaughn says cyber-thieves could still rack up charges on virtual cards and returning items could be more difficult.
Another no-no is paying for an online purchase with a debit card. That's because fraud protections are not as strong for debit cards as they are for credit cards. Consumers who report a compromised debit card within two days can limit their losses to $50, the same as credit cards. But after that the liability can be as much as $500.
"If you do not report a fraudulent debit transaction, you might not have any limit to the amount of money you can lose," Vaughn said.
Be selective where you shop
Another piece of advice is to be selective where you shop. Well-known retailers usually have robust cyber-security on their ecommerce sites. If you haven't heard of a company, you can't be sure. Research an unfamiliar company thoroughly before placing an order. Also, if a site is offering popular products at ridiculously-low prices, that could be a red flag.
"There is a large market for counterfeit goods, particularly in the fashion industry," Vaughn said. "I generally search for online reviews of a web merchant before doing business with the merchant. However, reviews can be faked and one should be cautious," Vaughn said.
Finally, Vaughn suggests consumers not overlook traditional brick-and-mortar stores. He says sometimes the best deals really are found by driving to the mall.