---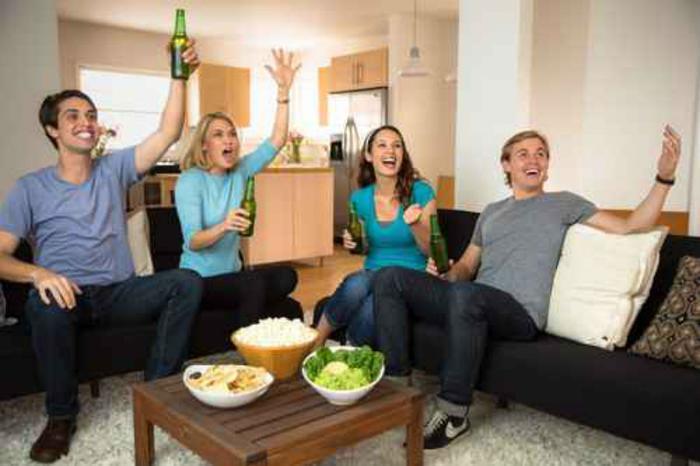 When the Carolina Panthers and Denver Broncos kick off Super Bowl 50 Sunday evening, nearly half of America will be watching.
The Super Bowl is always the highest-rated television program of the year and the last truly universally-watched television event.
This year, because it is the 50th anniversary, there will be even more hype than usual and pre-game programming that could well start at sun-up. Millions of Americans, whether cheering for Cam Newton or Peyton Manning, will spend between four and eight hours in front of the TV screen.
That's a lot of sitting.
Super back pain
Dr. Winifred Bragg, medical director of the Spine and Orthopedic Pain Center in Norfolk, Va., says too many people will end up with back pain Monday morning and may even miss work. She calls it Super Bowl Flu.
She says there are a number of steps you can take to break up those extended hours on the couch.
Staying healthy during the game
First, stand up every once in a while. An easy way to do it is to stand every time those eagerly anticipated commercials come on. Watch them while standing up.
While sitting, give yourself some back support. Put a lumbar roll—or rolled up towel—behind your back as you watch the game. Better yet, she says, don't sit on the couch the entire game. If you have one, sit on a stability ball while Denver has the ball and on the couch when Carolina is on offense.
Perhaps the best idea is to keep snacks in another room. That way you have to get up and walk every time you want a snack.  
---