---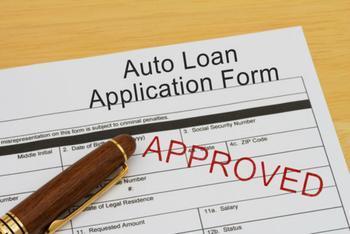 A critical part of buying a car or truck these days is the financing. Almost no one pays cash for their ride, so finding a loan with the best terms – or at least terms that won't come back to bite you – is pretty important.
In that light, Nick Clements, a former banker who founded MagnifyMoney, uncovered some discouraging data when he conducted a survey of 673 consumers who recently made an auto purchase.
The survey found that 64.4% of auto loan borrowers let the dealer find the loan for them, while 52.1% of borrowers said their income was never verified during the process.
While a four year loan term is ideal for an auto loan, nearly all who took out a loan longer than five years said they did so to lower the monthly payment.
Only 34.9% of borrowers – just over a third – actually did it the right way, shopping for the best interest rate before arriving at the car dealer.
Reason for concern
Clements says he's concerned because he believes many of the things that went wrong in the subprime mortgage market could go wrong in the subprime auto market. Clenents says car dealers are playing the role of mortgage brokers in the previous crisis, making money on the sale of vehicles while pocketing a discount from lenders.
"Extending the term on an automobile loan, especially for used cars, can be dangerous," the survey warns. "The car loan will lose value much faster than the loan will be paid off. The concern for subprime borrowers is that the used car will break down and the borrower will be upside down."
Clements says that on a seven-year loan, a borrower will have paid only about 25% of the loan balance after two years. If the car's value has declined by 25%, he or she is in a similar situation to the homeowner who bought a house with a subprime loan in 2006.
What to do
Once you have decided on the car you would like to buy, figure out how you would finance it before talking to a dealer. A good place to start is with your bank or credit union.
Talk to a loan officer about the vehicle you intend to buy, the price you expect to pay, and how much of a down payment you can make. The loan officer should then be able to quote you a rate.
It's also a good idea to compare those terms with another bank or financial institution. The Internet makes that process fairly easy.
When you go to the dealer, you'll already have an idea what your monthly payments will be. Don't discuss financing with the dealer until you've negotiated the price of the car.
---