---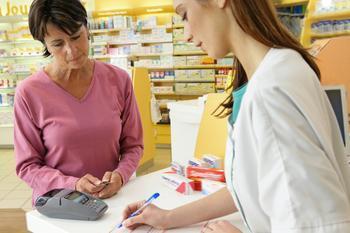 Prescription drug costs are a growing part of rising health care costs. Some drugs are very expensive. Even those that carry a moderate cost can be a burden if the prescription must be filled on a regular basis.
Many consumers have prescription drug coverage as part of their health benefits but for those who don't, paying for prescription drugs can be a problem.
An obvious way to save money is to always purchase generic drugs instead of name brands. It's the same medicine but the cost reflects the absence of research and development and marketing costs.
When your doctor prescribes a medication, ask if there is a generic equivalent. These days many pharmacists routinely fill a prescription with the generic if one is available. Generic drugs have exactly the same active ingredients and effects as brand-name drugs, but they can cost 30 percent to 80 percent less.
Foreign purchases a no-no
Some U.S. consumers try to save money by purchasing prescriptions from outside the U.S., but the Food and Drug Administration (FDA) says, not only is that illegal, it's a safety hazard.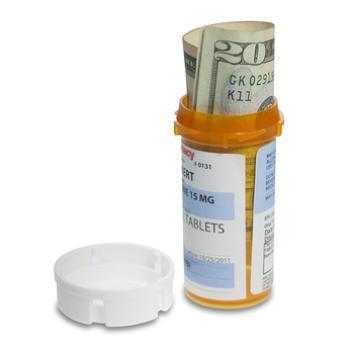 "When Americans import medicines illegally or buy medicines online from unreliable sources, they are faced with a dangerous buyer-beware situation," says FDA Commissioner Lester Crawford, D.V.M., Ph.D. "The FDA understands why people who are having a hard time paying for prescription drugs might do this. We have been expanding our generic drug program to help make more affordable prescription drugs available. This is one solution that does not put consumers at risk."
If patients can't afford the drugs their doctors prescribe, the FDA views that as a public health issue. That's why the FDA has enhanced the process for the review and approval of generic drugs, and has taken steps to eliminate roadblocks that keep generics off the market.
Where you purchase your prescriptions can make a difference. Walmart, Walgreens and some other national chains have lists of generics they sell for $4 for a 30-day supply. The lists of these drugs are on their individual websites. Before filling your prescription, check to see if your generic drug happens to be one that's sold for $4.
Mail order
Some consumers try to save money by using mail order pharmacies, though this system can have its glitches and frustrations.
"I placed an order with Medco (now Express Scripts) seven days ago," Jane, of Montclair, N.J., reported on Feb. 15. "They have sent me several e-mails in that time saying that they could not reach my physician to approve the order. I had tried to transfer my prescription from my retail pharmacy to Medco.
"The only reason I was doing this was because if I don't use Medco, the pharmacy charges me $200. Anyway, they wouldn't transfer the prescription and said they had to speak to my doctor to have her fax in a new one. When I called my doctor on Tuesday, her receptionist said they hadn't heard anything from Medco. Now today, I got another e-mail saying that they could not reach my doctor and they'd cancel the order by Tuesday if they couldn't get through."
And mail order pharmacies are not always cheaper, according to Dr. Norman Carroll, a professor at Virginia Commonwealth University.
Surprising local savings
Carroll reviewed millions of Medicare Part D prescription drug event (PDE) data has found that community pharmacies provide 90-day medication supplies at lower cost than mail order pharmacies. Not only that, he said he found that local pharmacists substitute lower-cost generic drugs more often when compared to mail order pharmacies.
"Local community pharmacists not only offer expert medication counseling face-to-face, but they also provide affordable access to prescription drugs and are leading the way in the appropriate use of lower-cost generic drugs," said NCPA CEO B. Douglas Hoey, CEO of the National Community Pharmacists Association.
The key, of course, is being able to purchase a 90-day supply rather than 30 days.
Help from big pharma
Finally, pharmaceutical companies themselves may be able to help if you can show that you cannot afford prescription medicine. Several companies offer programs that allow consumers to take a discount drug card to the pharmacy to get a discount off of the price of prescription drugs. And most major pharmaceutical companies offer programs which give free or low-cost medicines to people in need.
For example, GlaxoSmithKline (GSK) operates its Orange Card program. It offers 20 percent to 40 percent off the usual price of the company's drugs, and is open to older people who are without health insurance and who have an annual income not exceeding $30,000 to $40,000 for a couple.
Merck's discount program offers discounts of 15 percent to 40 percent on many of the company's medicines to uninsured patients, regardless of age or income. About 15,000 people signed up for the program within the first few weeks that it began in April 2005, the company says.
---