---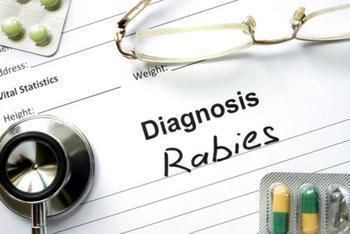 Contrary to popular belief, living in a city or urban area doesn't mean you are protected from the threat of rabid wildlife. According to experts from the American Veterinary Medical Association (AVMA), rabid animals are closer than you think.
Approximately 60,000 people are killed by rabies each year. Dr. Tom Meyer, president of the AVMA, says people report being bitten or scratched by stray dogs or cats all the time. The threat of rabies can lead to dire consequences for both humans and animals.
"The story turns tragic when the animal has to be euthanized to determine if it is rabid or not, and people are required to undergo treatment," said Meyer.
On the 10th anniversary of World Rabies Day (September 28), the AVMA is encouraging the general public -- pet owners, especially -- to take steps to protect their pets and themselves from rabies.
Rabies prevention tips
Although dogs and cats can and do spread rabies, Meyers says it's bats that most commonly cause human rabies in the U.S. Racoons are also common carriers, accounting for 30.2% of animal cases.
Ensuring that pets are protected from rabies is one of the most important steps in keeping your loved ones from being infected. The AVMA recommends following these steps to keep rabies from affecting the pets and people in your life.
Vaccinate animals. Dogs, cats, ferrets, and even some horses and livestock should be protected against rabies.

Don't let pets roam. Pet parents shouldn't let their animals wander into areas where they may come face-to-face with rabid wildlife.  

Bat-proof. Keep bats out of your house by sealing off any openings that are larger than a quarter-inch by a half inch.

Don't leave food and garbage outside. Doing so may attract stray animals and other wildlife.

Be wary of wildlife. Keep a safe distance from wildlife and strays, and don't keep wild animals as pets.
To get a clearer picture of the risk of rabies in your area, check out Merial's interactive heat map. Has your pet already been vaccinated? Visit the "Goodnight Rabies" website and get a prize simply by uploading your vaccination receipt.
---