---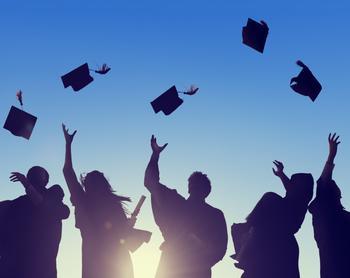 Of the millions of young people heading off to college this month, many have already chosen a college major. Others, however, will show up "undeclared."
Amy Ames, assistant director of professional development in Baylor University's Office of Career and Professional Development, sees it a lot. She advises students to declare a major early. Otherwise, she warns, they risk taking longer to graduate, running up tuition costs and, in many cases, college loan debt.
But picking a major is a big decision, especially if you are committing to it and not planning to change it. So Ames offers this advice to help students pick a field of study.
Consider your interests and skills
This one is fairly obvious. If you aren't interested in science, you shouldn't major in chemistry. Ames says students should consider what they enjoy, but only up to a point.
"Of course, that's not the only thing," she said. "We want students to think about where their skills are, since those two aren't always the exact same thing, and what are areas where they're successful, whether that's academics or something they've done through a hobby or elsewhere."
Investigate careers that mix your passions and strengths
If you are passionate about something, and good at it, Ames says that can be a very powerful combination.
"Employers want to see people who shine, not those who are just getting by," she said. "So if you're in a program where you're struggling or you don't enjoy it, it's probably going to show on the job."
Know the job market
Okay, now we're getting down to the nitty gritty. If you are paying a small fortune to get an education, it had better prepare you for an occupation that can adequately support you. That means doing research on job prospects and salaries.
"We teach students how to explore the labor market," Ames said. "Look at what people are willing to pay you for."
Yes, it's important to be happy, but it's just as important to be able to pay the bills.
Utilize online career resources
There are plenty of online tools like O*Net OnLine and the Occupational Outlook Handbook, that can help you research potential jobs. Many universities subscribe to Focus 2, a career guidance system.
Besides online resources, the school's academic and career advisors are a valuable source of both information and guidance.
Talk to people in the fields that interest you
Getting the chance to chat up people actually doing what you hope to do can be invaluable. It allows you to ask what they like or dislike about their jobs, what they wish they had known before entering that field, and how could they have better prepared while still in college.
Ames says doing all of this early in a college career can help a student choose a major and stick with it.
---