---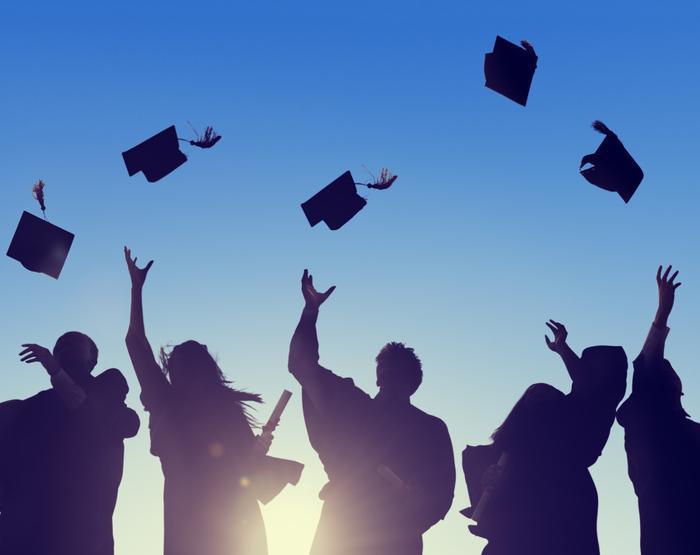 College is a lot more competitive and incredibly more expensive for the current generation than when Baby Boomers went off to change the world.
Now, Boomers are sending their children, and in some cases grand-children, to college and are seeing the challenges first hand. Gallup Senior Research Consultant Valerie Calderon is sending her son off to college in the fall, and has spent significant time thinking about the challenges he'll face.
In an op-ed for Gallup, she offers up five strategies for soon-to-be college students:
Find a mentor: navigating freshman year can be tough, so knowing someone at the school who has been through it all and who can offer some guidance can increase your chance of success. Calderon says what a student can learn from a mentor will stay with them after they graduate and move on to a career.
Start looking for a job right away: It's not that you would actually take a job, but Calderon says talking to hiring managers early in your college careerwill help you find out what they are looking for in a candidate. By your junior year you should be competing for internships, and by senior year you should be sending out resumes.
Calderson says many hiring managers complain that college graduates lack the skills they are looking for. Getting to know what those skills are early in the process can help you be better prepared to meet expectations.
Finish what you start: A lot of students start college but leave without a degree. If you start, Calderon says you should finish. Getting a degree will open a lifetime of doors.
"You may hold many jobs over the course of your lifetime -- a recent report indicated that among baby boomers the lifetime average is 12 jobs -- and completing your degree could increase the chances of finding and crafting the job of your dreams," she writes.
Avoid debt, pay as you go: This is a biggie. Calderson says higher education has encouraged a "borrow-as-you-go" trend when students should be paying as they go. True, people borrow because college is so expensive. But as we have pointed out in the past, working for the right company or getting your degree online from the right institution can earn a debt-free degree.
By doing this, you can avoid leaving college with a mortgage-sized debt that will limit your economic future, even if you manage to get a good job. Figuring out how you are going to pay for your education should be a major factor in selecting a school.
Find the right fit: And speaking of selecting a school, Calderon advises enrolling in the school that is right for you.
"Attend a school with opportunities for you to do what you do best every day -- one that helps you develop your knowledge, skills and strengths to their fullest potential," she writes.
After all, college is expensive. Get the most for your money.
---