---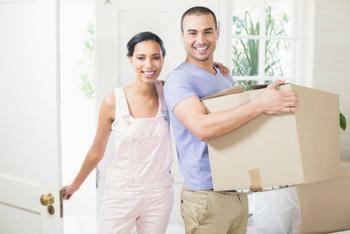 Moving to a new home can be very exciting, but for some it can be a headache. Essentially, you're packing up your life into a few boxes, so if you're not organized or dealing with a reputable moving company, things can become complicated pretty fast.
Fortunately, there are some things that you can do to simplify the process and make a smooth transition to your new living arrangements. The folks over at Rappler.com have created a step-by-step guide that you can follow in order to make your move hassle-free.
Moving guide
Prepare for the move: Take an adequate amount of time to prepare for your move. If you have a couple of months to go over the details, then it will make things a lot easier when the big day arrives. Be sure to make a budget that includes any expenses you'll need to incur, including payment to a moving company if you use one. Also be sure to update your address as soon as you can so that all of your bills and mail go to the right place.
Survey the space you'll be living in: Acquiring information about the amount of space you'll have to work with in your new place is crucial. A floor plan will let you know how much furniture you can bring with you and let you figure out how you'll be setting up your space when you get there. Be sure to take into account where the outlets are for plugging in your appliances.
Shop with your new space in mind: Be sure to shop for furniture and appliances that fit into your new space. The last thing you want is to get a new washer and dryer and find out that you have no place to put them. If at all possible, buy appliances that are eco-friendly so you can save money on utilities each month. If all of these considerations seem daunting, you can always contact a professional to help make selections.
Pack efficiently: When packing, it is important to be as organized as possible. Make a list of all of your essential items so that you know you'll be ok if you leave something behind by mistake. Splitting up the packing process by room may also be helpful so that you can focus on certain items one-at-a-time. Once things are packed away, make sure everything is labeled so you won't have to go digging through everything when you get to your new place. If you're expecting deliveries of furniture or appliances, make sure to mark down when they'll be arriving as well.
Making the actual move: Once everything is boxed up and in the moving vehicles, all that's left to do is to get it to your new place. Make sure everything is secure for the trip and leave any heavy lifting to the professional movers if you're using them. Now you can start a new chapter of your life in your new home.
---