---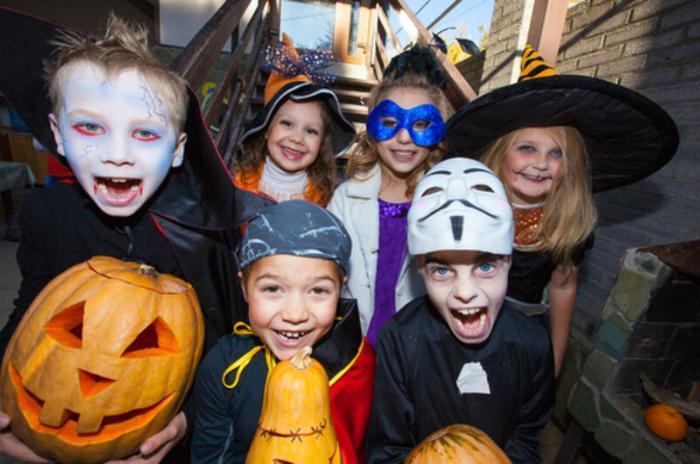 For children, picking out a costume is often half the fun of Halloween. But parents have the responsibility of making sure that every element of their child's costume is safe.
Not every look-completing accessory or article of clothing your child chooses to don on Halloween may be safe. Before allowing kids to head out for a night of trick-or-treating, parents should know that their child's costume won't cause any frightening consequences.
Face makeup and other popular Halloween accessories can cause irritation and infection, while the fit of the costume itself can also cause problems. To help ensure kids' safety on Halloween, it can be smart to take the costume for a test run a few days before the big night.
Using costume caution
Here's what parents can do ahead of Halloween to make sure their child's costume is safe, according to Jill Creighton, MD, Medical Director of Ambulatory Primary Care Pediatrics.
Test makeup beforehand. Two to three days before Halloween, parents can test out non-toxic face makeup on their child's arms to make sure there's no skin reaction. After the kids are home from trick-or-treating, make sure to wash off all makeup to avoid eye and skin irritation.  
Avoid decorative contact lenses. As we reported, decorative contact lenses aren't always safe or even legal. They can impair vision, cause an infection, and irritate the eye. Creighton recommends not allowing children to wear decorative contact lenses at all.
Prevent trip-ups. Costumes and shoes should be checked by parents to make sure they fit properly. Creighton notes that a baggy costume that drags on the ground may cause trips, slips, and falls. Oversized high heels can also cause falls.
Choose fire-resistant fabrics. Costumes and accessories should be flame-resistant, just in case your child brushes up against a candle-lit Halloween decoration during the night.
Keep kids visible. The U.S. National Safety Council recommends placing reflective tape on costumes and trick-or-treat bags to help other people and motorists see children after the sun has set. Choosing light-colored costumes can also keep kids from blending into the night. 
---