---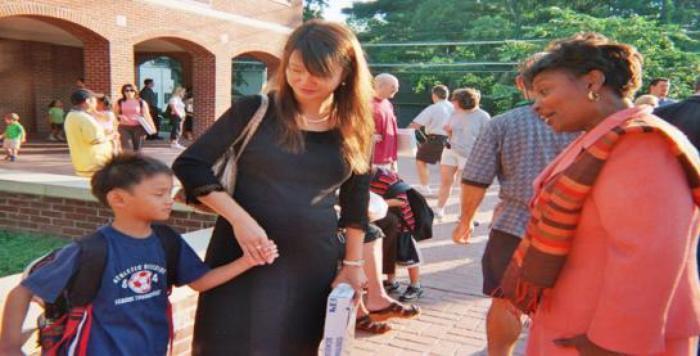 Trading the comfort and familiarity of an old school for a new school can feel scary for many students. In addition to navigating new hallways, kids who are starting at a new school have to find a new social circle.
In an effort to fit in with a new clique, some students may feel compelled to make bad decisions. But parents can help keep their children on the right track by talking to them now about managing peer pressure, especially around the use of drugs and alcohol.
"Negative peer pressure is always a big concern for young people, but may be more so when your child is starting a new school or even a new school year," said Rachel Uslan, program coordinator from Aurora Mental Health Center.
Combating peer pressure
"The desire to 'fit in' can cause students to make unhealthy decisions about who they befriend and in what activities they choose to engage," Uslan said. "It's especially important for parents to help their kids navigate this stressful time by discussing strategies to help them stay drug and alcohol free."
The key, says Uslan, is talk about issues like drugs and alcohol at various stages of a child's development, not just once.
"This is crucial because your kids will face decisions regarding drugs and alcohol for years to come; they need a strong foundation from which to make healthy choices, and to know that they can talk to a supportive adult if they have any questions," she said.
Conversation starters
For parents who may not be sure how to kick off a conversation on these tough issues, Speak Now Colorado, an online resource that aims to support parents in their effort to keep kids drug and alcohol free, offers advice and conversation starters.
Here's when conversations about the dangers of substance use and abuse should occur and what they should consist of, according to Speak Now Colorado:
Ages 9-13. At this age, it's important for parents to set the stage for future discussions on topics like alcohol and marijuana and the misuse of prescription drugs and other drugs. Setting the tone early can help ensure your child feels comfortable discussing these topics later on.
Ages 14-17. As your child enters high school, their risk of encountering drugs and alcohol increases. For tips on what to say and when, check out these tips and techniques for talking to teens about underage drug and alcohol use.
Ages 18-20. Their time living under your roof may be coming to a close, but your child will still need you as they enter adulthood. Continue to guide them as they navigate the challenges of life as a young adult.
Thanks
Keep an eye on your inbox, the lastest consumer news is on it's way!
Unsubscribe easily whenever you want
---