---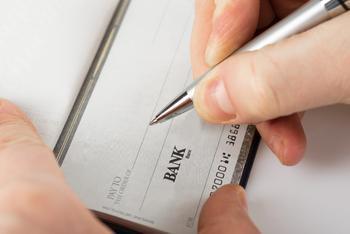 Keeping your money in a checking account is a useful and handy way to access it when you need it. But increasingly, you pay for that convenience.
A new study from personal finance site WalletHub has found that checking accounts can have as many as 49 different fees. The average checking account has around 22 fees and the average checking account consumer pays close to $200 a year in fees.
Since not all banks charge the same fees, the authors suggest consumers can save money simply by choosing the right checking account and avoiding the wrong one. Consumers who fall into the "Cash Strapped" category can save the most -- up to $387 per year.
So how can you find the right checking account? It starts with widening your search.
Consider a wider selection of banks
Don't limit yourself to the large national banks. They will tend to have the most, and highest, fees. Consider small community banks and credit unions, a significant number of which still offer free checking.
The WalletHub study suggests you'll find the best deal on checking accounts by shopping among credit unions and online-only banks. But the right checking account is going to vary, depending on the type of banking customer you are.
WalletHub breaks consumers down into five distinct groups:
Old School
Young
Cash Strapped
Everyday Joe
International
Top choices
For Old School, a traditional user who prefers to do business in a branch, WalletHub recommends the Navy Federal Credit Union Flagship Checking. However, like any credit union, there are eligibility requirements.
Young customers are those who pay bills online and make heavy use of ATMs. For them, USAA Bank Cashback Rewards may be a good fit.
For Cash Strapped consumers, the study recommends the Charles Schwab Bank High Yield Investor checking account.
Everyday Joe is your average bank customer, who has about $3000 a month in direct deposits, pays bills online and uses ATMs, both in and out of network. The Charles Schwab Bank High Yield Investor checking account is also a good fit for this consumer, the authors say.
And the Navy Federal Credit Union Flagship Checking is again the pick for the International customer, who has family overseas and travels frequently to visit them.
To find the best checking account for your needs, you should check each institution's website for information about fees. WalletHub said it found not all institutions are equal when it comes to clearly laying of information about fees.
In fact, while credit unions often have the most attractive terms on checking accounts, they are among the least transparent when it comes to disclosing fees.
Thanks
Keep an eye on your inbox, the lastest consumer news is on it's way!
Unsubscribe easily whenever you want
---