---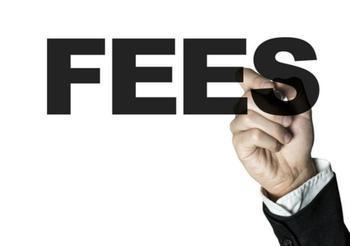 An analysis by personal finance site NerdWallet found the average consumer with a checking account paid nearly $1,000 in fees over a 10-year period. Most of that could have been avoided, the company says, if customers had chosen the most consumer-friendly bank account.
Three fees tended to hit consumers the hardest – monthly maintenance fees, ATM and account use fees, and overdraft and nonsufficient funds fees.
"Checking accounts are the keystone of American personal finance," said Sean McQuay, credit and banking expert at NerdWallet. "My checking account is the center of my financial life. That's where all my money goes in and out, so I need to trust my bank."
There are ways to avoid these fees. The easiest to avoid is the monthly maintenance fee, which can be $10 to $12 at the nation's largest banks. That's $120 or more a year.
There is no reason to pay this fee, which is usually placed on a bank's most basic checking account. By doing a little research, you should be able to find a checking account that not only does not charge a monthly fee, but pays you interest on the balance.
Things you might have to do
These accounts usually require things on your part – perhaps maintaining a minimum balance, a certain number of debit transactions each month, and a direct deposit. With a little planning, most checking account customers should be able to manage these requirements.
The second set of fees, ATM fees, can be avoided by only using your bank network's ATMs. But again, having the right kind of checking account can help as well.
Some rewards checking accounts, offered primarily at credit unions, online banks, and small community banks, offer a set of perks that includes reimbursement of ATM fees. ATM fees can also be avoided by always withdrawing extra cash when making a debit card purchase at the supermarket or some other retail location that allows cash back.
Do not opt in
Overdraft fees can be avoided a couple of ways. First, do not "opt in" for overdraft "protection" from your bank. You bank wants to provide this "service" to you, covering any purchase you make with insufficient funds. However, it will charge you an average of $34 for this service, in the form of an overdraft fee.
That will protect you against overdrafts on debit purchases, but a bounced check will still carry a fee. To avoid bouncing a check, consider keeping your savings in your rewards checking account to pad your balance. Most rewards checking accounts pay a higher interest rate than a passbook savings account. If you do this, however, you'll need to keep careful track of your spending to make sure you don't eat into your savings.
The NerdWallet analysis shows using the most consumer-friendly checking accounts cost consumers just $31 a year, and that's if they have a couple of overdrafts per year, which can be avoided. If all consumers switched to the best free checking accounts available, they could save a total of more than $7 billion a year.
---