---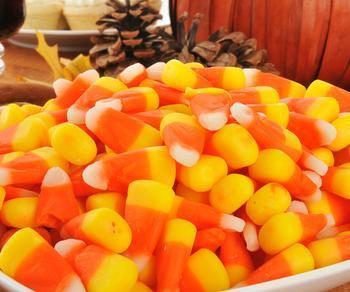 The holidays can be a dangerous time for people trying to control their weight. There are parties with food and drink, celebratory dinners with family and friends and plenty of cookies, candy and pastries.
You can easily consume more sugar between October and January than you do the other nine months combined, unless you exercise a little self-control.
The temptation starts with Halloween. In case you haven't noticed stores putting out their Halloween displays around Labor Day. At the grocery store in early October you may be tempted to pick up several bags of Halloween candy.
Willpower needed
Unless you have exceptional willpower, that's a bad idea. Once a bag gets opened it's easy to start snacking, running through your candy stash well before October 31st. Halloween candy, it turns out, is a slippery slope that can propel you into the holidays on the wrong nutritional foot.
It can be even worse at work, with co-workers bringing in orange-colored candy, cake, donuts and cupcakes. Health experts Dian Griesel, Ph.D., and Tom Griesel, who've written books on nutrition and weight control, suggest bringing up your concerns at work, letting co-workers know you're trying to avoid temptation and extra weight gain. Gently suggest that they keep candy and other goodies out of your sight and reach.
But that doesn't mean you can't get into the spirit of things. The Griesels suggest brewing a pot of pumpkin-flavored coffee or tea to share or bringing in fruit or low-cal desserts.
On to Thanksgiving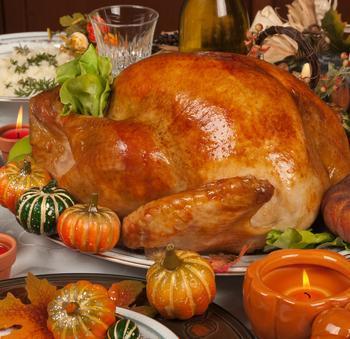 Once you get past Halloween there's Thanksgiving to contend with, and food seems to play a bigger and bigger role in celebrations the closer you get to New Year's Day. Nutritionists at the Cleveland Clinic offer a number of tips that can allow you to enjoy yourself without packing on the pounds. Being aware of the high-calorie content of the food you are offered is a first step.
"Even though it's hard to resist temptations all around you, there are simple steps you can take that can keep the extra holiday pounds off," said Julia Renee Zumpano, a registered dietitian at the Cleveland Clinic.
Among the tips – never go to a holiday party hungry. You'll find it much harder to control yourself. In fact, during the holidays make it a point to eat balanced, nutritious meals each day. You'll be less hungry and less likely to give in to temptation.
Just a bite
A particular treat may look delicious and just because it's fattening, it doesn't mean you can't try it. But just take a bite and discard the rest. Most of us would think of that as wasteful but in this case, you're simply preserving your waistline.
When you sit down at a holiday dinner, eat more vegetables, fruit and salad and less turkey, ham, beef and stuffing. And by all means, skip the gravy and sauces.
Go easy on the alcohol. A glass of wine or beer contains about 100 calories. An ounce of distilled spirits, about the same. By substituting club soda for two holiday drinks you save about 200 calories.
Finally, don't forget to exercise, burning off some of those extra calories you will inevitably consume. Many people wait until January to resolve to get into shape. Don't wait, start now when it can do you some real good and before the damage is done.
According to the Mayo Clinic the typical holiday weight gain is probably less than five pounds, which doesn't sound like much. The problem is, that weight is almost never lost -- so it adds up to 50 pounds every ten years or so. Being mindful of your eating all year round – but especially during the holidays – is the best way to keep your weight at a healthy level.
---