---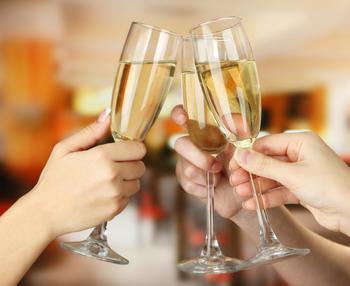 With the shortened holiday season now in full swing, there's plenty of hustle and bustle, not to mention merry-making, mixed in with high levels of stress. It's no surprise, then, that the holiday season can also be accident season.
Citing the latest research available, the Consumer Product Safety Commission (CPSC) says holiday injuries are increasing with more than 13,000 people treated during the 2010 holiday season, up from 12,000 in 2009. Awareness and preparation can be keys to a safe holiday season that doesn't include a visit to the emergency room.
Wrap rage
Believe it or not, one of the biggest sources of minor accidents is "wrap rage," where consumers become so frustrated trying to open plastic wrapping around toys and electronics that they cut themselves on the sharp edged packaging or with scissors, tools and knives when trying to pry the packages open. According to CPSC an average 6,000 people a year go to the emergency room due to packaging-related injuries.
"Gifts aren't always designed to open easily, and some people will resort to using sharp objects to cut through hard plastic coverings," says Dr. Bruce A. MacLeod, president of the Pennsylvania Medical Society and a practicing emergency physician in Pittsburgh. "Avoid using sharp objects to open difficult packaging and take your time to dodge holiday injuries when decorating, cooking, or even rushing about, especially in inclement weather. Remember, safety always comes first."
Don't fall decking the halls
People go to great lengths to decorate their homes for the holidays but health experts suggest being sensible about it. The plastic Santa might look great on the roof but putting him up there could be an accident waiting to happen.
CPSC estimates during November and December more than 13,000 people will need medical attention from decorating-related injuries, such as falls, burns and lacerations. If you do venture to the roof, or any elevated place, keep ladders on level ground, clear debris and keep kids away from the area. When placing Santa and the reindeer on the roof, the Centers for Disease Control and Prevention (CDC) says you should extend the ladder two or three rungs above the edge of the roof and don't stand on the top two rungs.
Kitchen safety
Big meals and exotic treats are usually part of the holiday season and when there's a lot of food sitting around for long periods of time, the possibility for spoilage and food poisoning exists. Cooking large quantities of meat, like turkey or rib roast, raises the possibility of under-cooking for chefs who don't prepare these dishes on a regular basis.
"Always cook meats thoroughly and refrigerate foods that need to stay cool," said Charles Barbera, MD, president of the Pennsylvania Chapter of the American College of Emergency Physicians and chairman of emergency medicine at The Reading Hospital and Medical Center. "You would rather be eating your holiday meal with your family at home than getting an IV in the hospital."
Not accustomed to carving a turkey or ham on a regular basis? Be careful when you do it. ER doctors say they see too many of these carving accidents during the holidays, when hosts are often rushing, talking or drinking when cutting up the turkey, ham or roast. Never cut toward yourself. Your free hand should be placed opposite the side you're carving.
Tree safety
Finally, make sure the Christmas tree doesn't go up in flames. Each holiday some 230 house fires start with Christmas trees. These fires cause an average of four deaths, 21 injuries and $17.3 million in direct property damage.
The U.S. Fire Administration, part of FEMA, says one in three Christmas tree fires are caused by electrical problems. A heat source too close to a Christmas tree is another common source of fires.
December is the peak time of year for home candle fires. In December, 11% of home candle fires began with decorations compared to four percent the rest of the year, according to the National Fire Protection Association.
---