---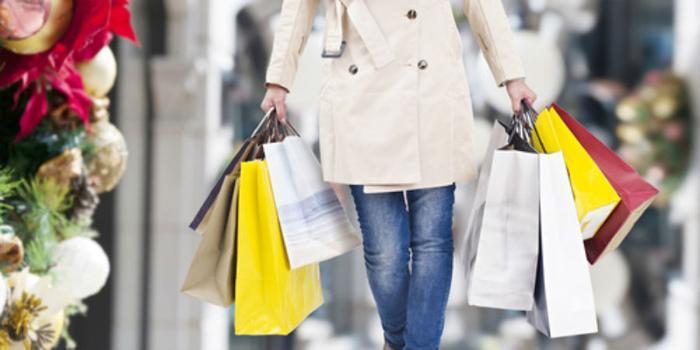 With November just around the corner, many consumers across the U.S. would normally be shopping up a storm for the upcoming holiday season. While that's still sort of true this year, a report from the National Retail Federation shows that many are modifying their plans. Why, you might ask? Well, it has something to do with another important event happening in early November.
According to an NRF flash poll conducted earlier in October, a quarter of consumers said that the upcoming presidential election will impact their spending for the holiday season. Forty-three percent said that they would be more cautious with their spending due to the uncertainty of who will win the race.
NRF President and CEO Matthew Shay says the campaign season has also forced retailers to delay advertising for holiday deals, which may have affected consumers.
"Everywhere you turn – whether you're picking up a newspaper or watching television – political advertisements are taking up ad space that retailers typically use to get holiday shopping on the minds of consumers across the country," he said.
However, NRF says that while spending will be down from last year, it will still be at a relatively high level. The association estimates that consumers will spend an average of $935.58 on gifts for others, self-spending, food, flowers, decorations, and greeting cards for the holidays. That's a decrease of $17 from last year, but it's the second highest total since 2004.
"Once the election has passed, we anticipate consumers will pull themselves out of the election doldrums and into the holiday spirit," said Shay. "Retailers should prepare for a rush of consumers in the weeks following the presidential election as they get more economic and political certainty and are looking to take advantage of promotions and deals that are too good to pass up for their friends, family and even themselves."
Self-spending increases
NRF also predicts that self-spending will increase this holiday season, as consumers try to take advantage of good deals. Poll results indicate that 58% of shoppers plan to buy something for themselves; NRF predicts that consumers will spend an average of $139.61 on these purchases, up 4% from last year.
"Many shoppers are taking the approach of 'one for you, two for me' this holiday season. Retailers are preparing by offering a wide array of merchandise and promotions – items shoppers want to give as great gifts at prices so good they want to buy for themselves too."
Spending on others will still eclipse self-spending, though, as the NRF says consumers will spend an average of $588.90 on gifts for family and friends.
When it comes to where they'll shop, consumers indicated that they'll split their time pretty evenly between department stores (57%), online sources (57%), and discount stores (56%). Online shoppers will be looking to take advantage of free shipping as much as possible, though some will pay a little extra by opting for expedited shipping (17%) or same-day delivery (10%). 
---